FTC Disclosure - If you make a purchase through links on this site, we may receive a small commission on the transaction. There is no extra cost to you, and it does not influence our content.

String Bikini Panties - 5 Mistakes You Need To Avoid
String Bikini Panties - When it comes to bikini panties you want to look hot - not ho hum. Avoiding some common pitfalls will guarantee that you look your very best in this skimpy, sexy style of undies.
Stock your lingerie drawer with several special pairs and steer clear of the no nos. It's easier than you think. How? Here we share the tips and tricks of the trade for a look that's simply stunning.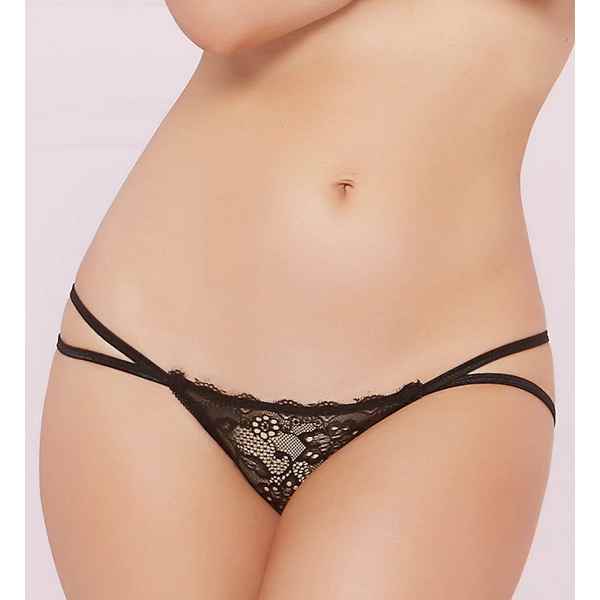 String Bikini Panties That Are Too Tight
Avoid the dreaded lumps and bumps that come from wearing a bikini panty that's too tight. An ill-fitting pair of panties will cut into your sides and waist and cause unsightly lines that interrupt your sleek silhouette.
In addition to an unattractive look, panties that are too tight are totally uncomfortable and they'll quickly become the pair that you avoid when getting dressed.
Save yourself from a panty that doesn't fit by knowing your size and trying before you buy to ensure that you get this style just right.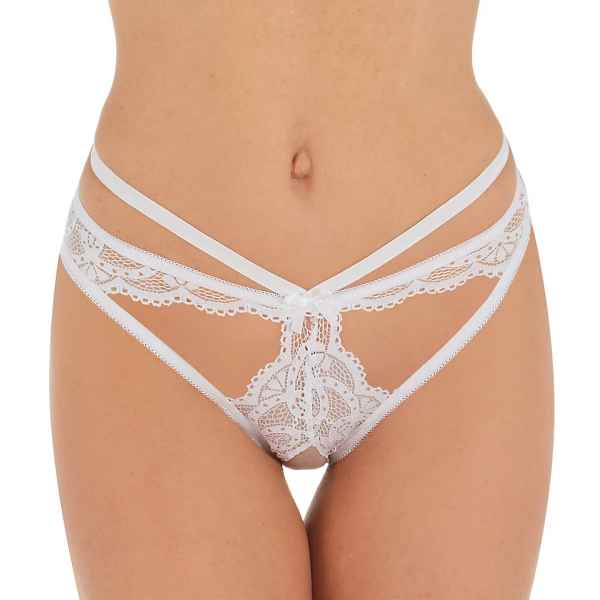 Bikini Panties In Bold Colors
No matter what style of panty you love or how adventurous you are with your lingerie, every ladies underwear collection needs a few basic pairs of panties in neutral shades.
Think black or nude are boring? While they may not be the most thrilling hues, string bikini panties in these shades are a must have for an invisible look under clingy or sheer fabrics.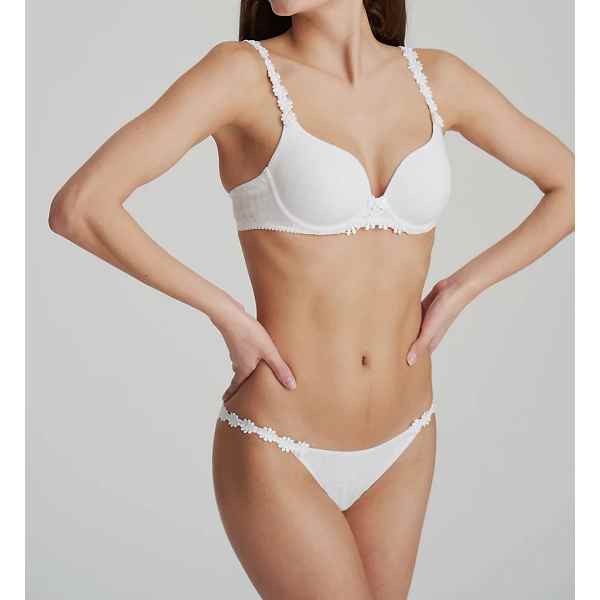 A hot pink pair of panties will show through a white skirt in an instant, while a nude pair creates a flawless finish that will make you look your very best.
Invest in a couple of essential neutral undies for a lingerie collection that's ready for anything you wear.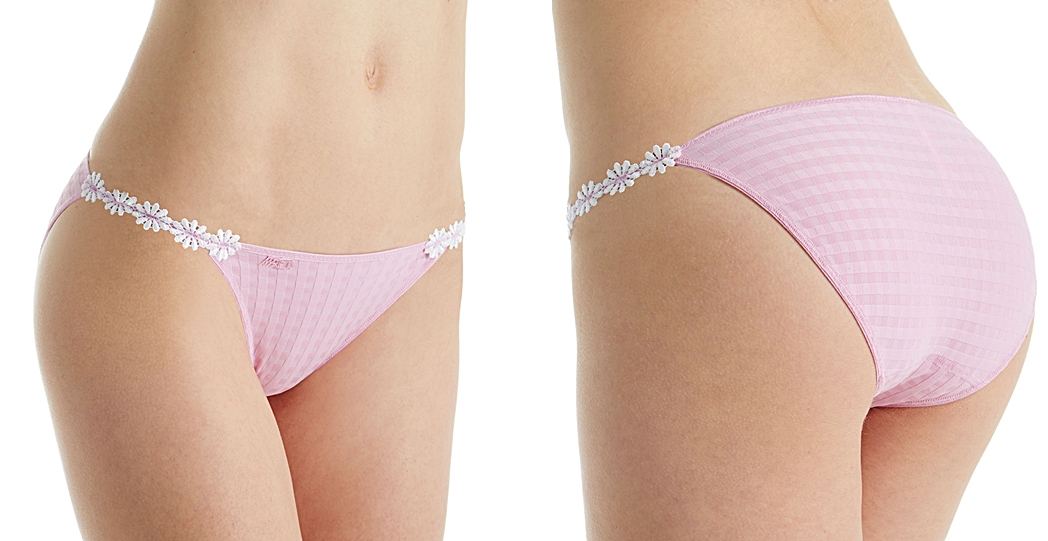 Bikinis That Need To Be Retired

Even the best sheer lingerie has a shelf life and see through underwear should be discarded when it starts to look old, discolored, stretched out, or ratty.
Panties should be some of the sexiest styles in your collection, so take proper care of them and replace them when they start to look anything less than their best.
Avoid the embarrassment of being seen in undies that are past their prime by stocking up on a few new pieces each season and rotating out any pair of bikinis that have seen better days.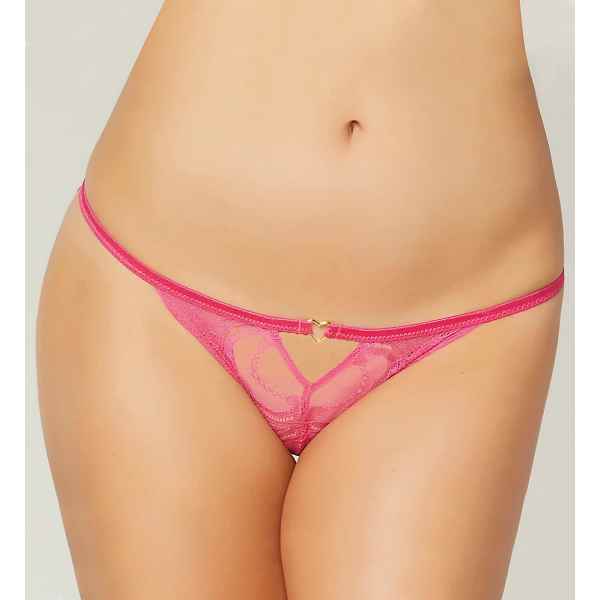 Panties That Mix And Match
Show off your sexiest bikini panties by pairing them with your favorite sheer lingerie pieces.
A basic and boring bra or camisole are no match for the hot look of panties. This sexy style demands an equally provocative pairing on your top half.
Wearing a bland bra creates a look that isn't cohesive or flattering, no matter how pretty your panties are.
Treat your bikini panties as special and sexy lingerie, even if they're for everyday wear and pair them with other see through lingerie styles for a look that's sure to stun.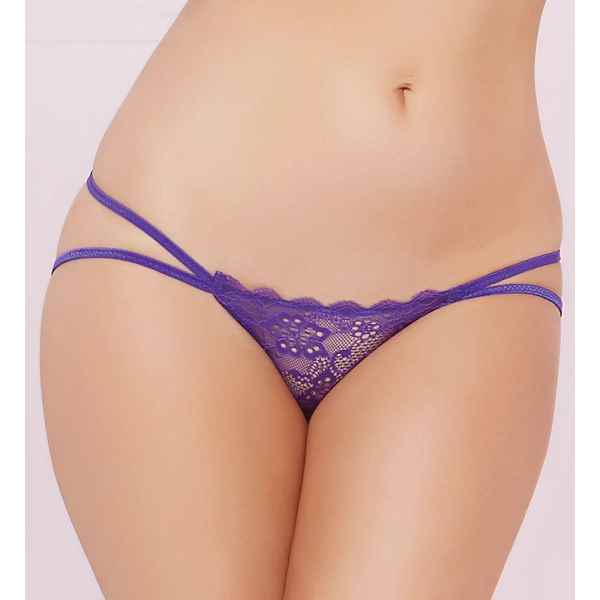 Sexy Undies: Long Legs
Looking your sexiest in bikini undies requires more than just wearing them with the right styles and getting the right fit.
Steer clear of any embarrassing looks by paying attention to your total appearance, head to toe.
Shave your legs, keep yourself groomed, making sure your skin is silky and soft, and putting your best self forward from top to bottom.
Show off your panties with the confidence that comes from knowing that you look like a knockout from top to toe.