FTC Disclosure - If you make a purchase through links on this site, we may receive a small commission on the transaction. There is no extra cost to you, and it does not influence our content.

Plus Size Open Bra - The Most Popular Q & As 
Plus size open bra - looking for something sweet and and naughty for a romantic weekend you've got planned?
Open lingerie may be the perfect choice.
Provocative and exciting, this luxurious intimate apparel is a wonderful choice for those sensual moments when bland and boring bras and panties just won't do.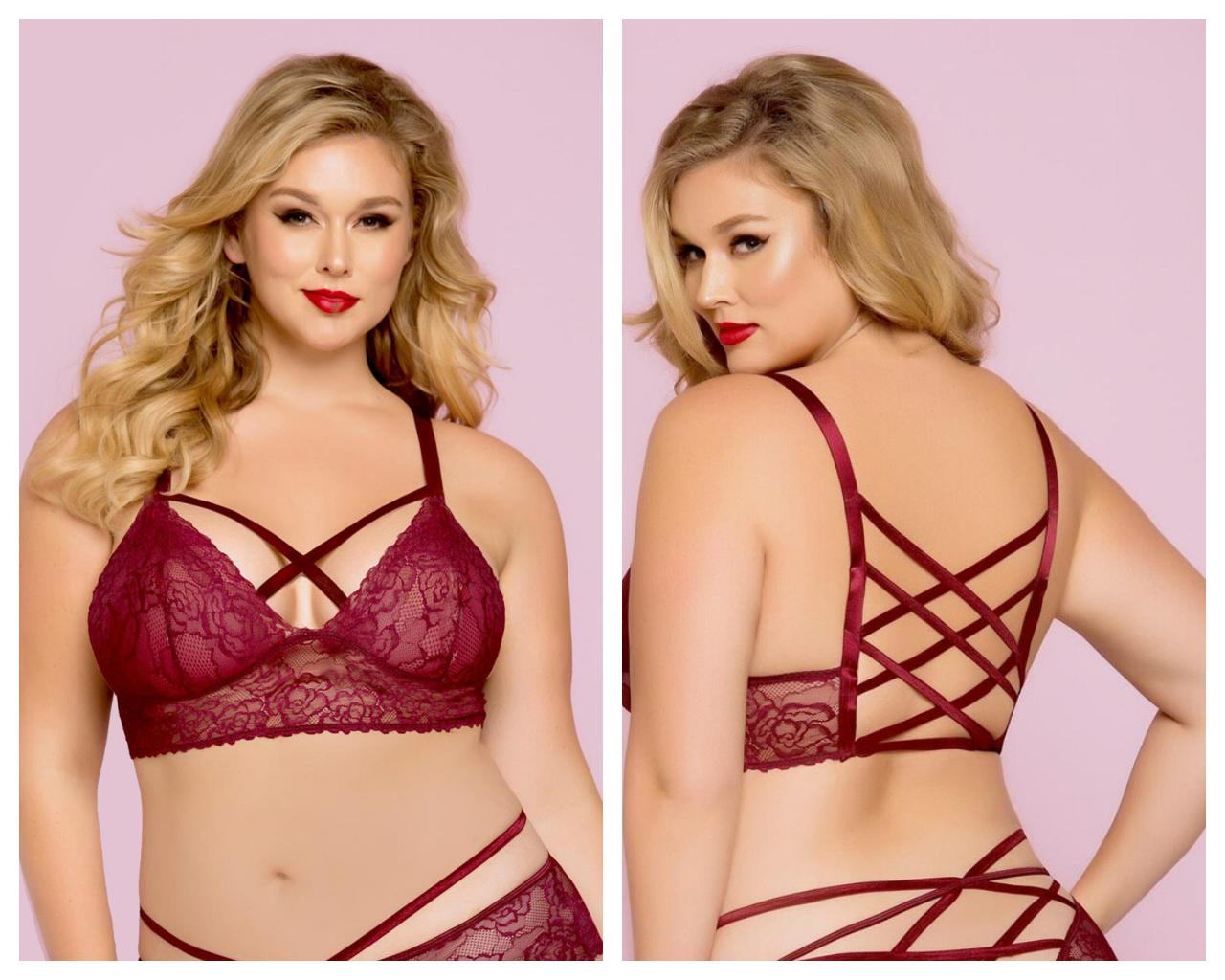 From the best styles for your shape and what to wear, to how to mix and match without losing your erotic vibe, we reveal the answers to your burning questions (plus a few you weren't expecting).
Sexy Girl Tip

The bra band is where most of your support comes from, so you definitely want a snug fit.
How Do I Get The Support I Need With A Plus Size Open Bra?

Even though a plus size open bra doesn't have traditional bra cups to hold your girls in, there are plenty of other ways to make sure you've got the support and lift you need in this stunning open lingerie.
Make sure that you have a great fit around the bra band. It should be snug but comfy.
Not too tight - you won't be able to breathe, and not too loose - you don't want it too slide down.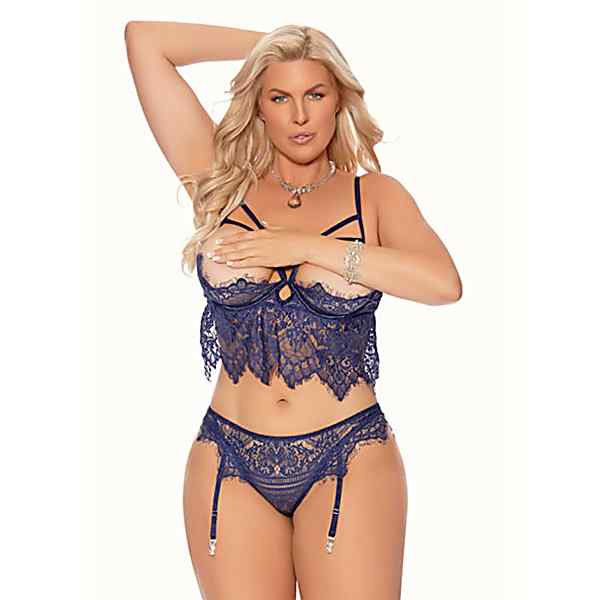 Support also comes from the bra straps. So, you'll want to find an open bra shelf bra with adjustable straps that are wide enough to give you the right amount of lift that you need.
You'll be looking and feeling as perky as always if you can nail the band and the straps.
What Can I Wear With An Open Cup Bra?

Open cup bras are show-stoppers, so you can create a sexy look and match a panty style with a bit more pizzazz.
Choose a tantalizing thong if you want to show off your legs and boost the sex appeal
Wear a pretty pair of boyshorts if you like a little extra coverage
Or, choose a pair of universally flattering bikini panties

As far as fabric goes, the sky is the limit. Wear sheer nylon, lace, silk, mesh – whatever makes you feel your foxiest
I'm Afraid Of Being Too Exposed - How Can I Cover Up Without Losing That Erotic Lingerie Look?

If you're uncomfortable with the idea of putting it all out there in a plus size open bra, then don't fret. You can still rock this risqué bra and get the little bit of extra coverage you crave.
The key is to choose sheer fabrics or bra styles that really show off your open bra
Wear a sheer nightie overtop, a lace chemise, or a see thru mesh camisole to let your erotic bra peek through
Or, wear an undone silk kimono, your guy's tuxedo shirt unbuttoned, or a lace shrug

These options cover your arms and back but keep your decolletage front and centre so you don't miss out on any of the naughtiness of the look.
Which Styles Are Good For My Shape?

Just like other styles, there are loads of options for finding the perfect brassiere that flatters.
If you have great shoulders and arms, look for a strapless style
If you want to cinch in your waist and boost your cleavage, look for an all in one open bustier
If you want a little extra pushup then try a style with molded cups on the sides and lower part of the shelf to give you some extra lift
If your breasts are wide-set, opt for a wider side band that will hug them to the centre
The best way to find the most flattering fit is to try a few different styles and see what looks and feels the best.
How Can I  Look Stunning In Open Lingerie?

In addition to finding the perfect fit and style, there are a couple of little extras that go a long way in making sure a plus size open bra look and feel as hot as humanly possible.
Choose a color that flatters your skin tone, works with other lingerie in your collection, and makes you feel fun and pretty
Look for special details like beading, jewel encrusting or trims that give your bra and panties that extra indulgent feel
And take a little extra time to do your hair, makeup and dab on your favorite fragrance.
These few little touches will make you feel pampered and confident, making your shelf bra look even sexier that you ever imagined.