FTC Disclosure - If you make a purchase through links on this site, we may receive a small commission on the transaction. There is no extra cost to you, and it does not influence our content.

Open Shelf Bra: Flirty FAQs That Will Surprise You

Open Shelf Bra - Sexy, sensational and anything but ordinary, this is one of the most provocative open lingerie styles designed for a maximum wow factor.
Often considered uber risque, many sheer lingerie lovers are naturally curious about this sexy favorite, but because it's not a typical everyday look, they aren't totally sure how to wear it.
No worries, we've got this for you. Here, we've rounded up some of your most frequently asked questions and their answers - and shared a few sexy tips and tricks to get you started.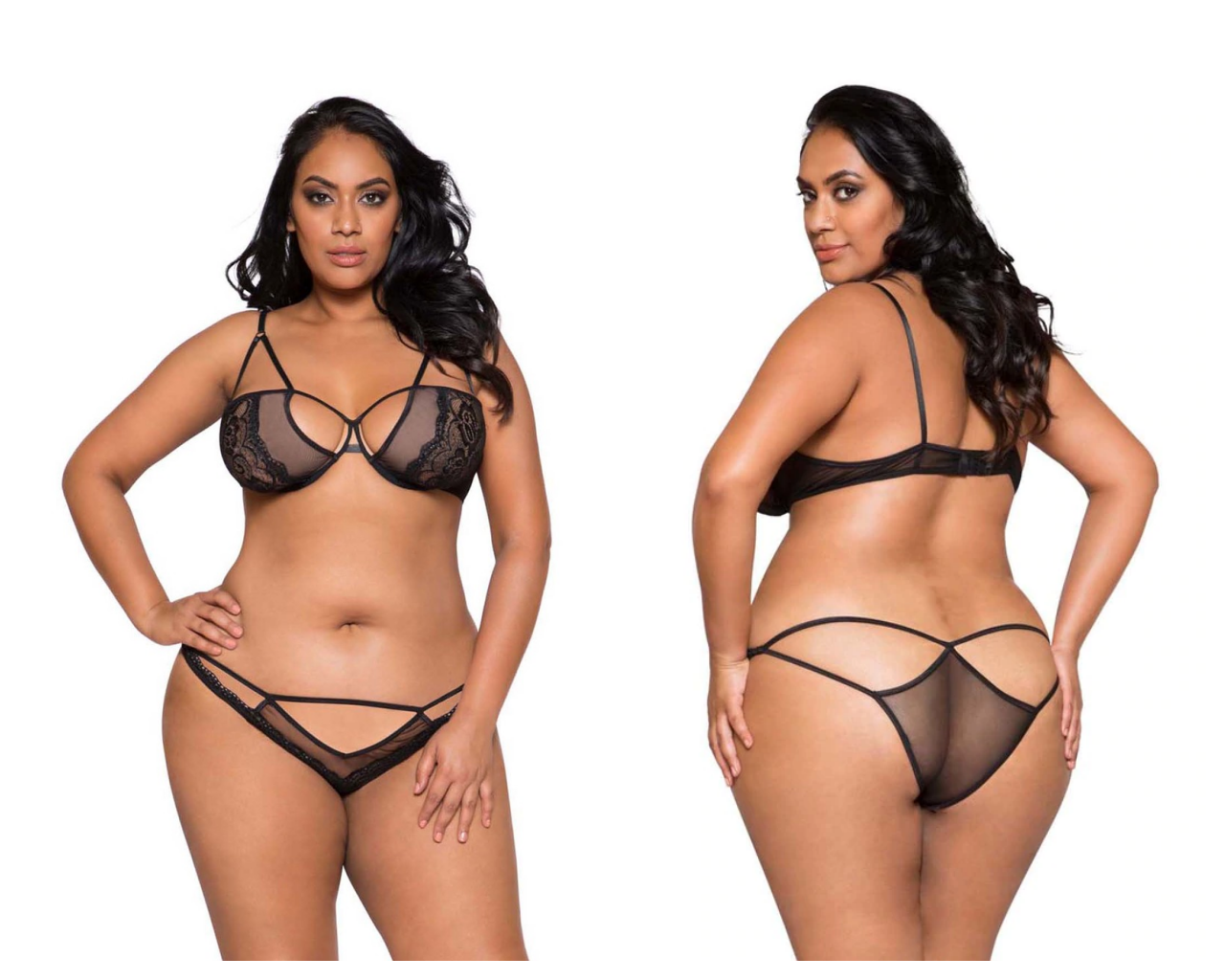 Everything from how to mix and match popular bra and undie styles with favorites that you already have in your lingerie drawer to choosing the right sexy accessories. It's easier than you think!

Q - I Don't Have a Model's Body - Can I Still Wear An Open Shelf Bra?

A - Absolutely! No one has a perfect body to begin with, and there are so many cupless bras to choose from that anyone can find the perfect bra that fits and flatters.
You don't need the perfect breasts to show off with this sexy bra - the secret is knowing how to work with what you've got.
Here are a few things to keep in mind -
Smaller busted women will enjoy the pushup effect and sexy cleavage that a shelf bra offers.

If they want even more lift, they can look for styles with panels along the sides that push the breasts closer together for a little extra oomph.
Larger busted women will love the way a shelf bra lifts their girls and shows off their gorgeous cleavage.

Light padding along the inner edge of the cups will ensure a comfy, sexy fit.

And, wider bra straps with sexy scalloped or diamante trim add a glamorous feminine look to this sexy lingerie.
Q - Can I Wear Other Open Lingerie Styles With It?

A - Positively! Open front bras go perfectly with sheer lingerie.
And, while virtually every type of intimate apparel complements an open shelf bra, there are two sensational looks that work really well with this style.
When it comes to panties, opt for a minimalist look in a stunning skimpy thong or micro bikini in sexy lace or see thru mesh.

Prefer a classic look? Choose simple colors that keep the focus on top.
Or, go for all out erotic glamour with hypnotic high heels, sheer stockings, a garter belt, crotchless panties, etc.

Pick whichever feels more "you" and work it for a look that makes you feel captivating and brimming with confidence.

Q - I Prefer Sweet And Girly Sheer Lingerie - How Can I Find An Open Cup Bra That Suits My Style?

A - Shelf bras are definitely in the realm of ultra sexy lingerie, but that doesn't mean that you have to give up your personal style to wear them.
Looking for inspiration? From naughty to elegant, there are certainly lots of sexy options to choose from that will complement your look and the occasion -
black lace
patent leather

studs
grommets
sheer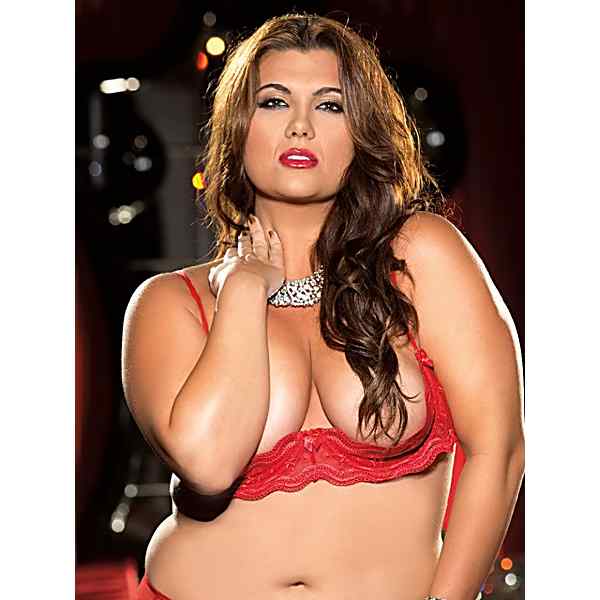 If you're into sweet and feminine lingerie, choose a lacy pastel or white sheer bra with lots of ribbon detailing or scalloped edging.
If you're looking for a more playful look, consider a flirty shelf bra in a bold color that really makes a statement - like hot pink or a luxurious wild leopard print.
Don't be afraid to mix and match sexy shelf bras with panties and favorites in your lingerie drawer.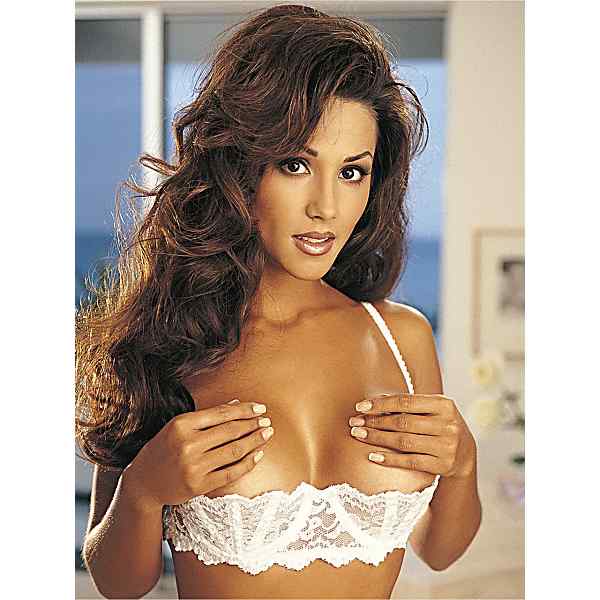 There are tons of choices out there, so don't shy away from thinking outside the box and trying something new and exciting.
It's just a matter of taking your time and finding something that will work with your own personal style - a special shelf bra that makes you feel foxy and fabulous x 100!


Q - How Can I Add Some Fun And Sexy Lingerie Accessories?

A - The vampy vibe of the open shelf bra is the perfect platform for piling on the sexy accessories.
Sky-high heels, nipple tassels, elbow length gloves, lace chokers, pasties, edgy cuffs, thigh high lace-trim stockings, and more, are all great erotic lingerie extras that you can wear with shelf bras to really work a scandalous and sultry look that your audience will love.