FTC Disclosure - If you make a purchase through links on this site, we may receive a small commission on the transaction. There is no extra cost to you, and it does not influence our content.

Sheer Camisole: How To Get A Sensational Sexy Look

Sheer Camisole - When the weather starts to heat up after a long cold winter, so can your lingerie. It's the perfect time to finally shed your fuzzy winter pajamas, thick robe or flannel nightie and slip into something skimpier and sexier.
Here, we share some fun and flirty ways to wear sexy womens camisoles for those exciting moments.
Sheer Camisole: How To Perfect Sexy Layering

Let your camisole peek out from underneath your favorite sundress or a barely there tank top. Want to kick it up a notch?  Opt for a luxurious lace camisole for a hint of glamor and added style.

Sheer camisoles make great layering pieces during the summer because they can add a hint of color and visual appeal to your outfit without the added bulk and warmth of thicker layers.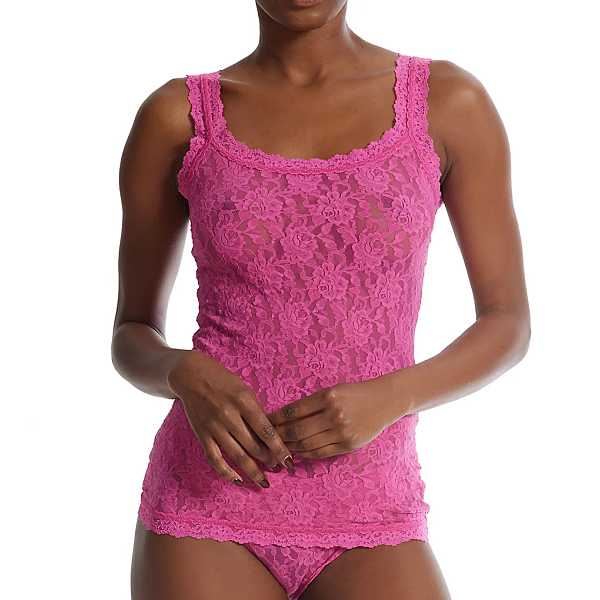 Men love this look because it gives them a glimpse of what you're hiding underneath your summer clothes.
You'll feel pretty and sexy knowing that you've got something special on underneath your outfit and you don't have to worry about letting your straps show when they're feminine and cute.
Positively Provocative Sheer Lingerie

Think that sheer camisoles are just for under cover wear? Think again! They're very versatile and can be worn a number of different ways once you think outside the box. One of our favorites is as outerwear.
How? Glad you asked. Here are a few tips to get you started - 

Wear a cute camisole top as a sexy cover-up over your bikini or bathing suit next time you hit the beach or a pool party
Pair it with a silky sarong, and you'll have the perfect combination of covered up and showing some skin
Accessorize with oversized sunglasses and a great beach bag for a fun in the sun day, and you'll be the chicest woman on the sand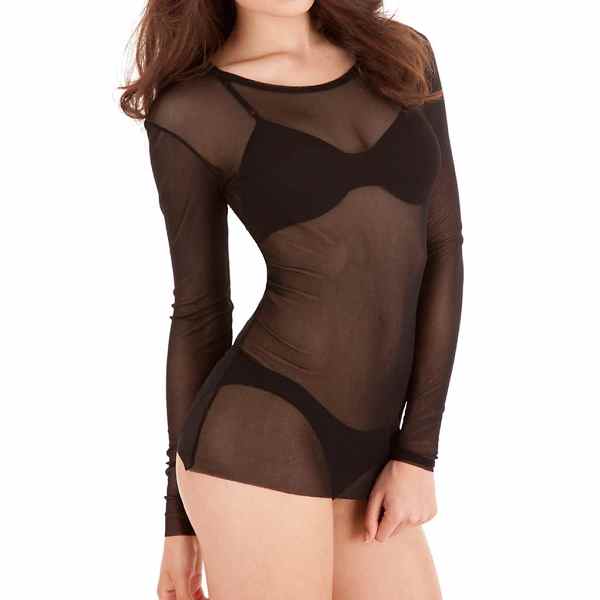 It's a look that's far more sophisticated than throwing on a tired old t-shirt or boring caftan as a cover-up.
The bonus is that you get to show off your beachy attire as it peeks through your cami, and let everyone admire the look as you make your way to the beach in a cover-up that's as sexy as it is stylish.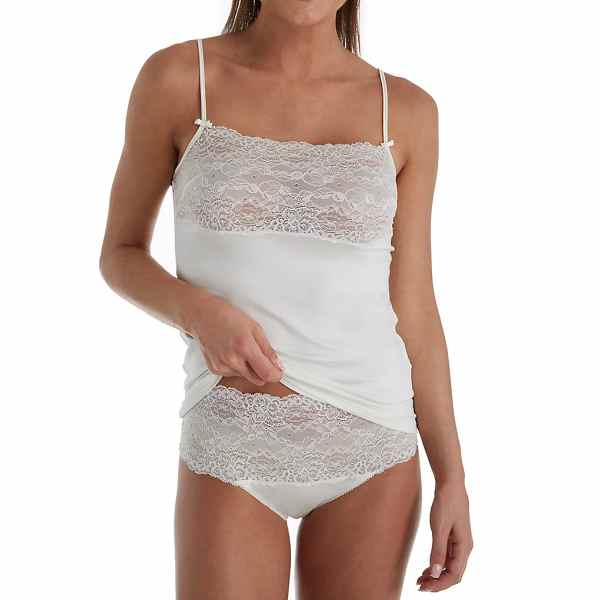 See Through Lingerie: Inside Out

Summer is the perfect time to wear camisoles and cami sets on the outside of your clothes instead of always keeping them under wraps.
Camisoles are far too pretty to be kept hidden, so simply layer it over a plain tank and wear it with shorts and sandals for a casual look, or a skirt and heels when you want to dress up look a little sexier.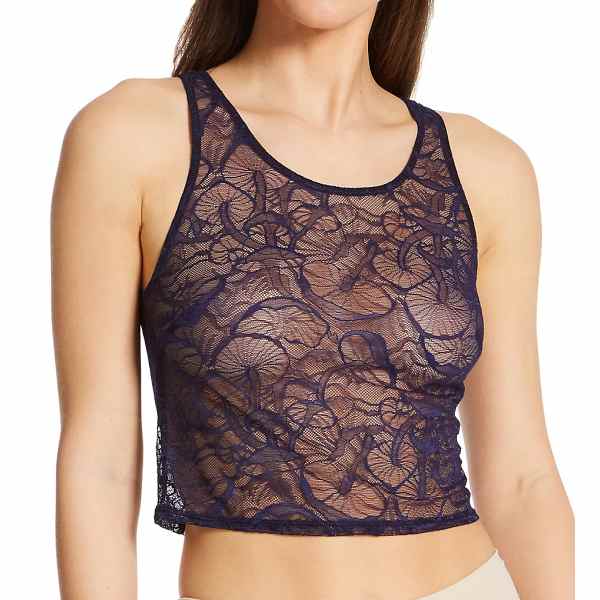 Layer on some long necklaces or chandelier earrings to complete a look that's as hot as the summer weather.
Show off the gorgeous fabrics, textures and colors of your sheer camisole by rocking it on the outside, and you'll get way more enjoyment and mileage out of it than you will if you keep it restricted to the bedroom.
Camisoles: Turn Up The Heat At Home

Some summer days are simply too hot and sticky to keep your clothes on in the house, no matter how many fans you have turned on.
Why not make the most of the heat by slipping on a lacey or lightweight camisole around the house with a cute pair of boy shorts.
Throw your hair into a messy topknot and keep your makeup sheer and simple for a sexy and flirty look.
Going about your usual home activities in this frisky look will have your sweetheart counting down until the sun sets.