Sexy Nighty: 5 Easy Essentials That Will Excite You

Sexy Nighty - Get ready for a night of passion when you dress to impress by slipping into a sweet and sexy short nightgown. We're got all of the tips and tricks you need to know that will have your honey falling head over heels.
From chemise lingerie to the ultimate sheer nightgown, there's nothing more thrilling than a drop dead gorgeous nightgown. Here are the fearless fundamentals that every woman needs to know when it comes to sexy sleepwear.

Wear A Sexy Nighty You Love
Nothing will make you feel more fierce and foxy than slipping into a nighty that you adore and makes you smile.
Buy a sexy chemise that you love and you'll look forward to wearing it again and again. If you purchase a nighty or any kind of sleepwear that's ho-hum or doesn't make you look or feel your best, you'll be hesitant to wear it, leaving it at the bottom of your lingerie drawer.
Always choose a night gown that makes you feel special and sexy, and you'll be counting down til bedtime so you can slip it on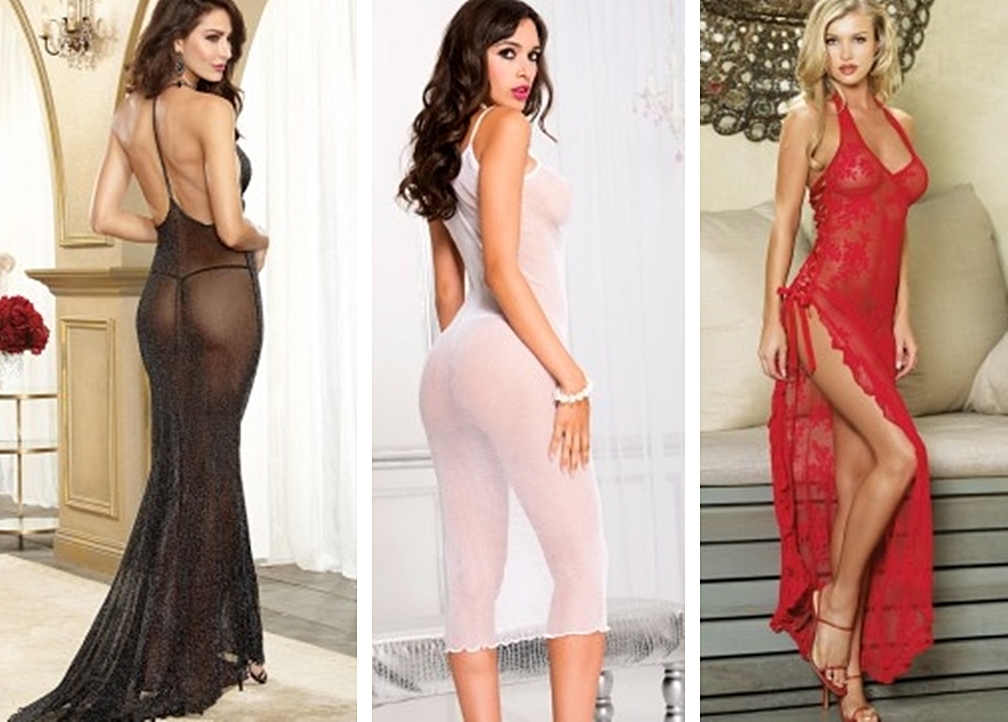 Shop For Sheer Nightgowns
Play Up Your Sheer Lingerie Fantasies
There are so many styles of sexy nightgowns out there that it can hard to decide choose. Start by tapping into your sweetie's favorite fantasies and pick a negligee that gives you the same look.
If he loves the girl-next-door vibe try a simple slip that's sheer all over for an erotic twist on a basic look


If he's into a kinkier look choose a black mesh chemise with studs or leather trim

Or play into his love of sexy Hollywood screen sirens in a floor length silk nightgown with a plunging neckline and thigh high slit
Show off in a racy nighty that he'll fantasize about all day long

Sexy Sheer Lingerie
Opt For A Bold Nighty And Nix The Bland
A stunning look calls for special, sheer lingerie that makes a statement, so steer clear of boring styles or colors.
This is the time to embrace electric shades and unexpected details, like cutout midriffs, plunging backs, bondage inspired straps, fringe trims, or bold patterns.
Have fun with a sheer nightgown look that's bold, sexy and stands out - he'll never forget it

Chemise Lingerie
Dare To Bare In Sheer Lingerie
Rock your world in a barely there nightie that's a little more risqué than what you typically wear.
We're not talking about your basic cotton nightgown or microfiber chemise here, so pick a style that will scandalize and stun with it's itty bitty appearance and ultra sheer details.
Show off your shape and leave little to the imagination in a sexy negligee that offers minimal coverage and puts your curves front and center for maximum results
Go all out when dressing for the boudoir and he'll be lusting after you long after you debut your sexy nighty. A fun and flirty way to inject even more sex appeal to your nightgown is to add on a few racy accessories. Think:
He'll go wild for a super sexy look that takes your nighty above and beyond the basics with a few extra erotic accessories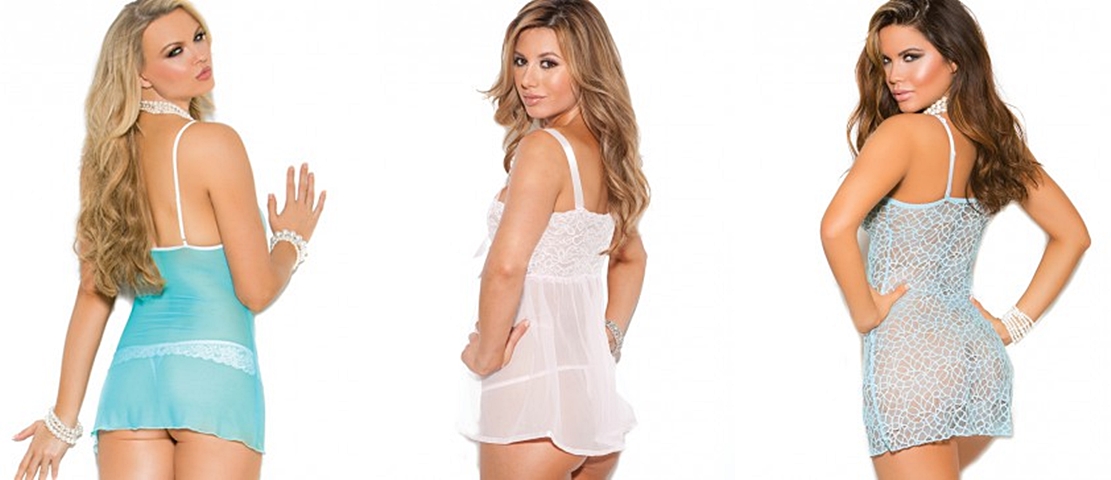 Nightgowns