FTC Disclosure - If you make a purchase through links on this site, we may receive a small commission on the transaction. There is no extra cost to you, and it does not influence our content.

Plus Size Exotic Lingerie: How To Be Sexy Girl Chic

Plus Size Exotic Lingerie - If you think that gorgeous, show-stopping intimate apparel is only meant for supermodels and celebrities, it's time to think again.
Women with real bodies can actually look hotter than rail thin models because they've got the curves to fill out sexy lingerie - and the silhouette that men can't get enough of.
When you're in the mood to dress to impress in sexy, exotic sheer lingerie, take note of these easy dos and don'ts for a foolproof night of fantasy and passion.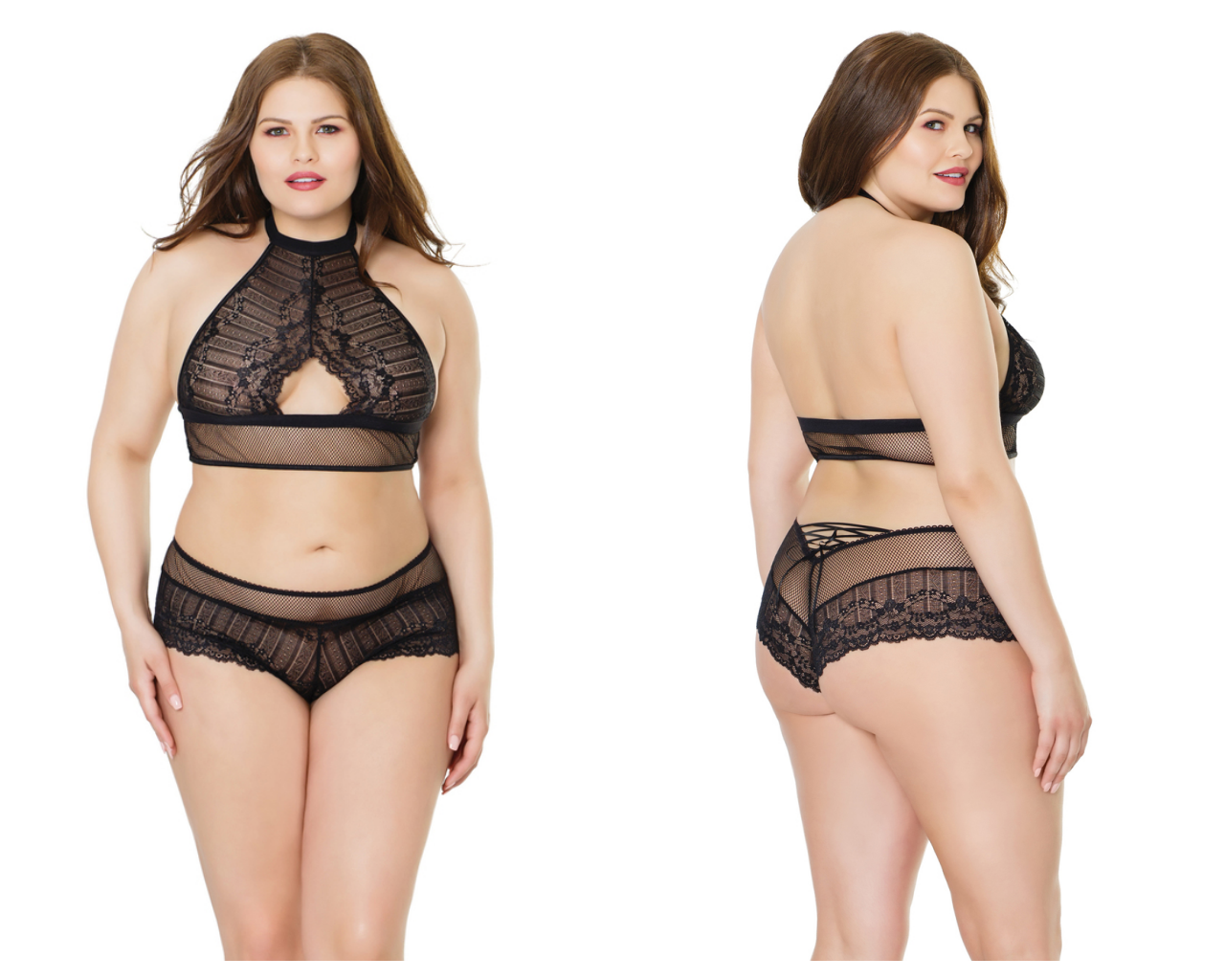 Plus Size Exotic Lingerie: The Dos
Do Be Adventurous
Exotic lingerie is where your fun side can come out to play, so relax and enjoy.
It's not about sensible basic black or nude bras, it's about embracing the frivolous, embellished, and over the top looks that most of us don't choose for every day wear.
One of the best things about see through lingerie is the way you can let loose and be adventurous in your choices, the way you never could with your clothing.
If a neon yellow bustier, Barbie-pink sequined shelf bra, or a red mesh and marabou chemise catches your eye, then go for it and don't hold back.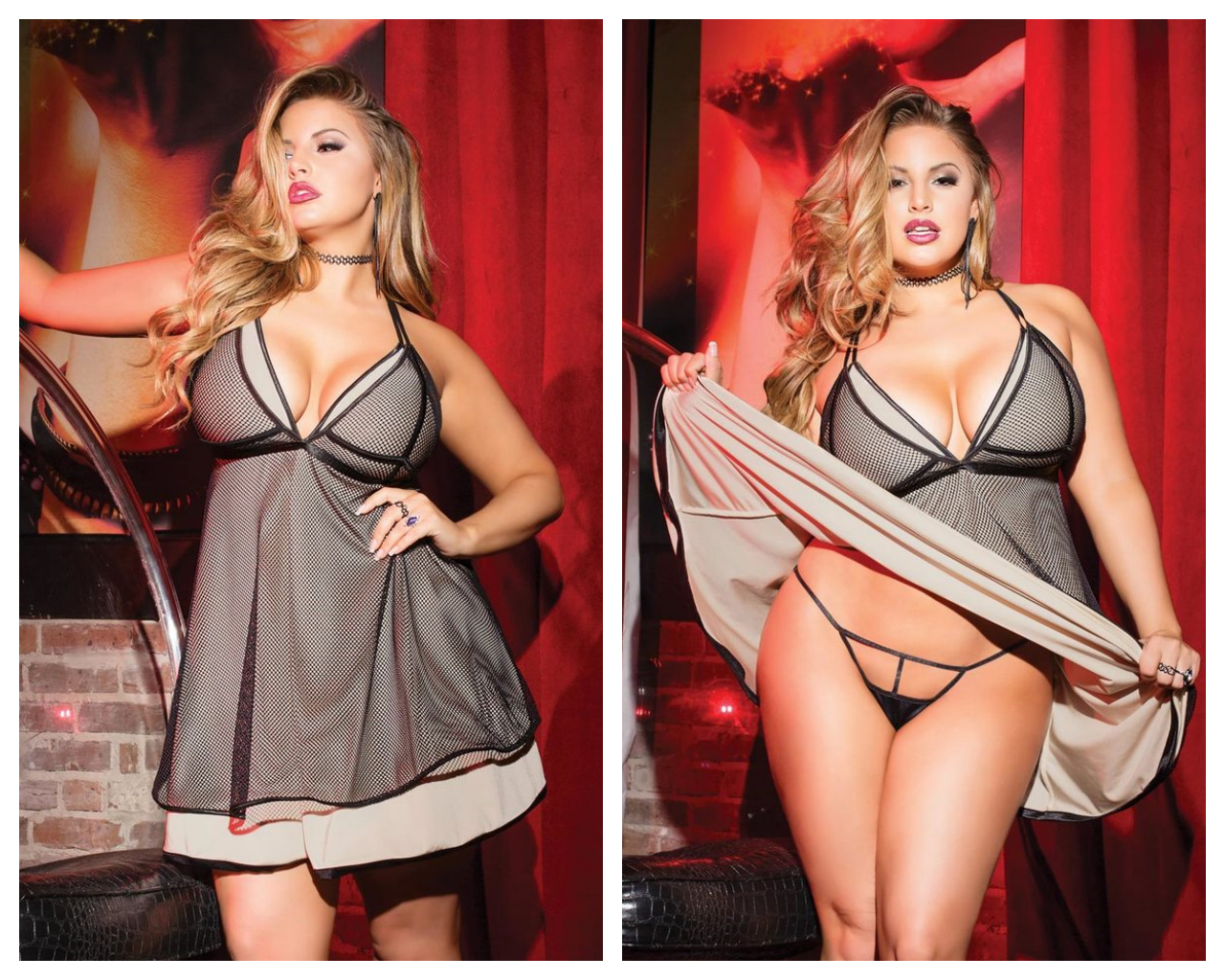 SHOP FOR CHEMISES
Do Flatter Your Shape
You can get wild with your underwear and still look great when you choose styles that work for your body and flatter your figure.
Remember the rules you normally follow when getting dressed and apply them here.
Do you like to show off your legs but prefer to hide your tummy? Then pick a short and sassy lace chemise with a rusched bodice
Or if you like to emphasize your waist then pick a curve-hugging corset that can also help to slim and trim your shape

You'll enjoy your exotic lingerie even more when you know that you're showing off your assets and camouflaging your flaws.
SHOP FOR BUSTIERS
Do Forget About Function
Plus sized women are often more concerned with the function of their lingerie than the fashion of it.
When you're running around throughout the day you need bras and panties that will hold you in and give you the support you need.
But, when it comes to exotic lingerie you can let go and throw function out the window for a sexy, fun-filled evening.
Since you're just wearing see thru lingerie in the bedroom with your honey you don't need to worry if your bra isn't the most supportive, or if your panties don't have shaper panels.
You can focus more on picking sheer lingerie that's pretty and provocative instead of worrying about finding styles that will work hard throughout the day.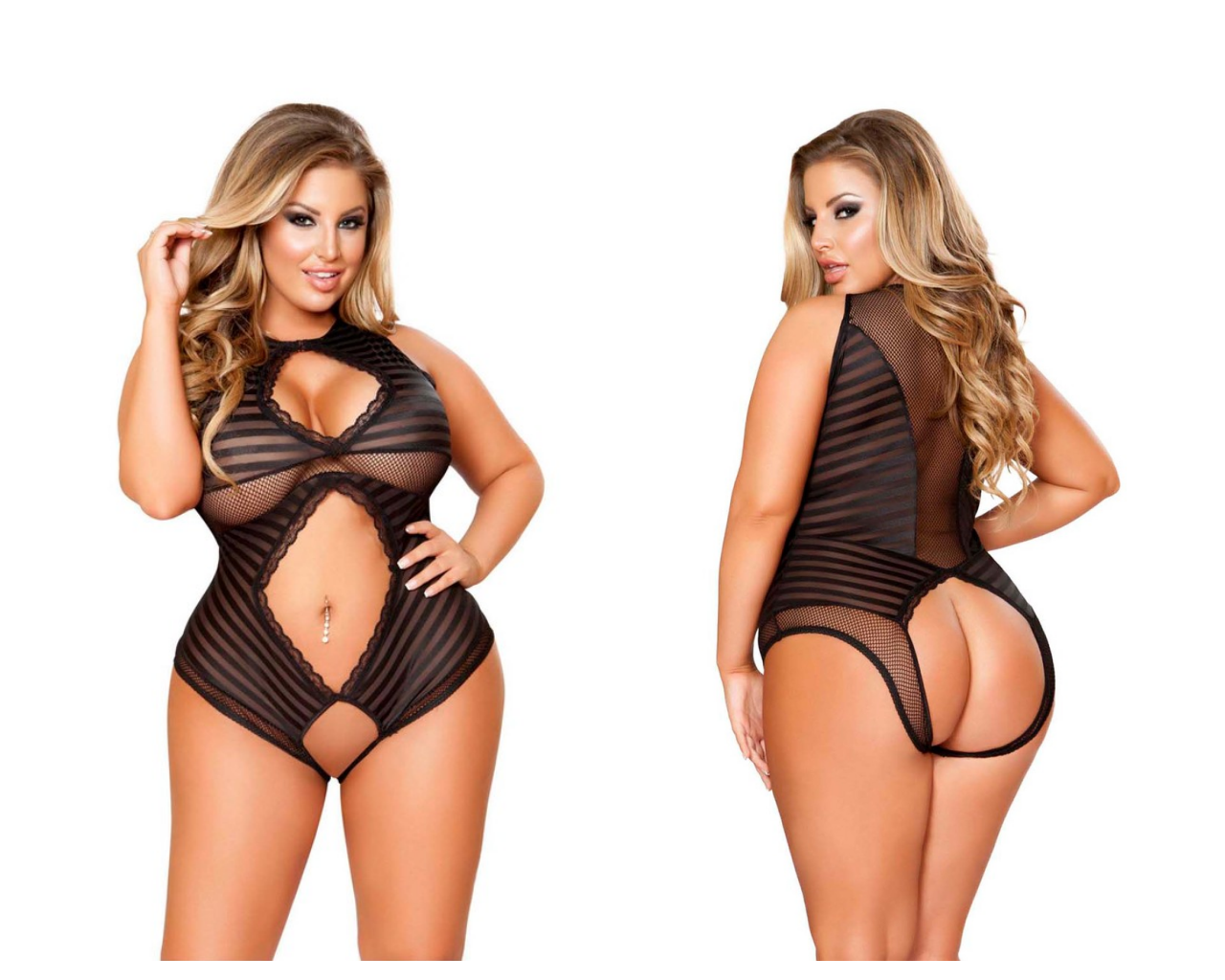 Sexy Girl Tips

Plus size exotic lingerie can be difficult to shop for if you're looking for specialty bras and undies.
The solution? Online shopping offers virtually every bra, bustier, corset, panty, chemises, nightie, teddy that you can imagine.
Specialty sites like Her Room and Wicked Temptations offer a great selection.
SHOP FOR BABYDOLL LINGERIE
Plus Size Exotic Lingerie: The Don'ts

Don't Forget About Your Honey 
If you're wearing exotic lingerie for your guy's viewing pleasure then it can be a sweet and fun idea to play up some of his favorites in your look.
If you know he loves when you wear a certain color because it brings out your eyes then choose bras or panties in that shade
If he can't get enough of your legs then show them off in a bottom-grazing babydoll or lace boyshorts
He'll already adore seeing you in your sizzling see thru lingerie and choosing his favorite features will send his pleasure right through the roof.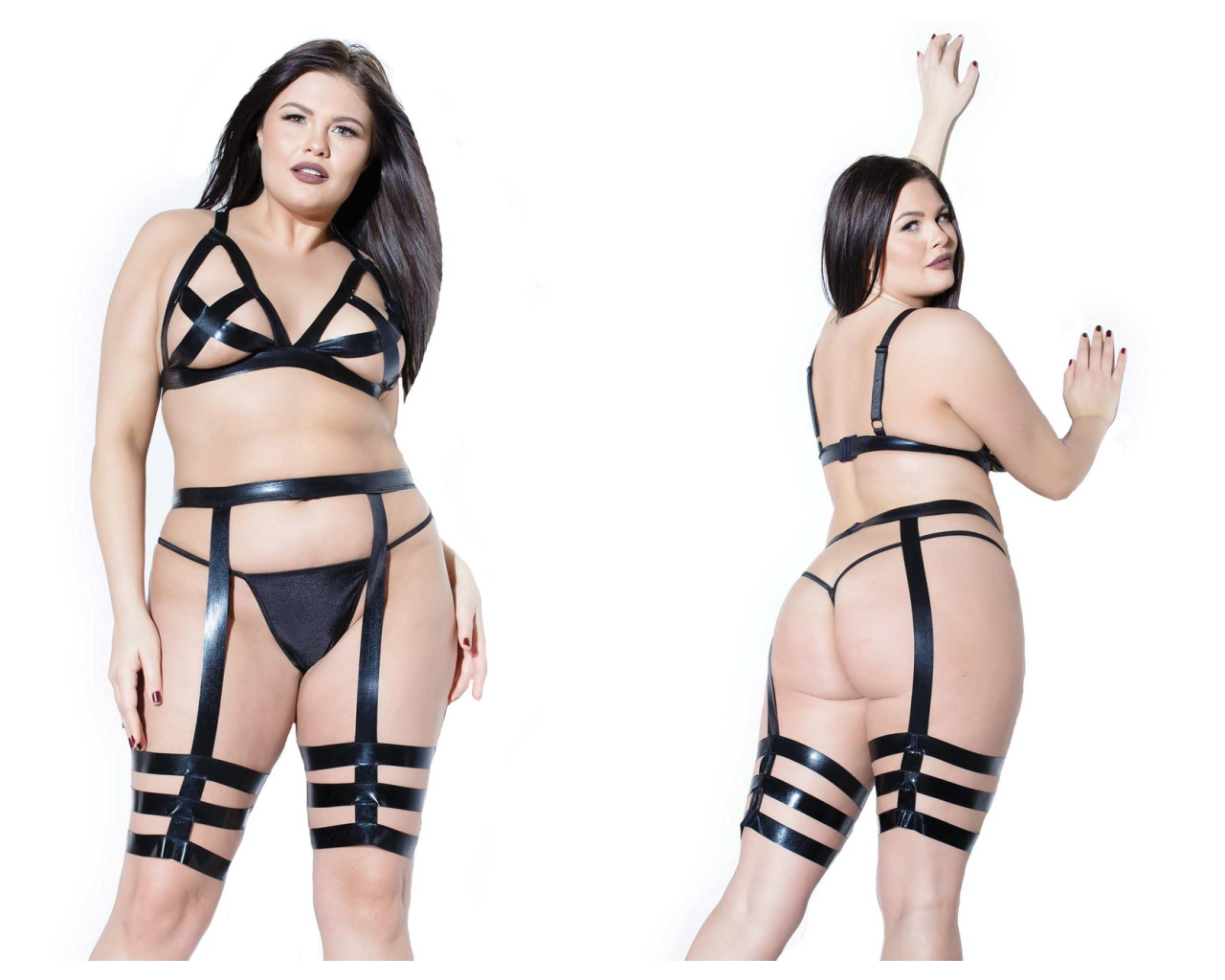 SHOP FOR SEXY LINGERIE
Don't Limit Yourself
No matter what size, women can often have a hard time finding plus size exotic lingerie that fits and flatters, so if you find a sweet and sexy style that you really love then buy it in multiples.
Buy that bustier in two colors, or choose a bra and panty set plus a chemise if you find both that work well for you.
Why limit yourself to one when you can expand your lingerie collection with pieces that you love and look great in?
You'll be able to indulge in more than one night of mesmerizing sexy lingerie that you can pair with other goodies that you already have in your lingerie drawer.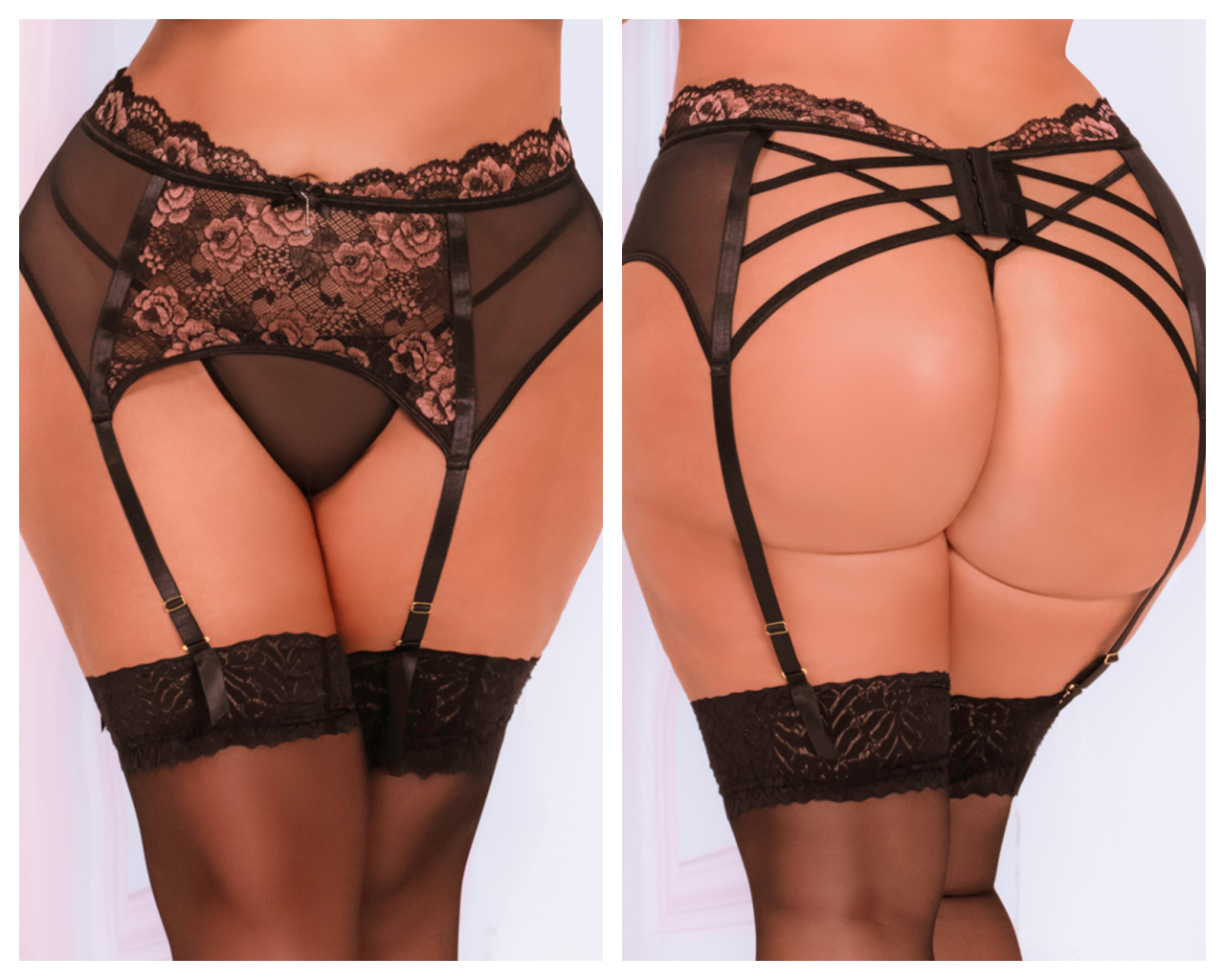 SHOP NOW
Don't Focus on Your Flaws
Plus sized women often fall into the trap of trying to hide the body parts they don't love, but if you do this you're actually getting it backwards.
Instead of focusing on masking your flaws, use plus size exotic lingerie to direct your attention to the features that you love.
If you've got great breasts and a sexy decolletage, then show it off in a plunging bra
If you've got a curvy waistline that you love, then choose a bustier or corset to skim your silhouette and show it off
If you've got athletic legs then show them off in a thong or tanga, or any other high cut panty that catches your fancy
Got a sexy Kim Kardashian derrière? Give your sweetie a glimpse of a bootylicious rear in cheeky boy shorts
Playing up the parts you're proud of will make you feel more provocative and confident than fretting over hiding the areas you don't like.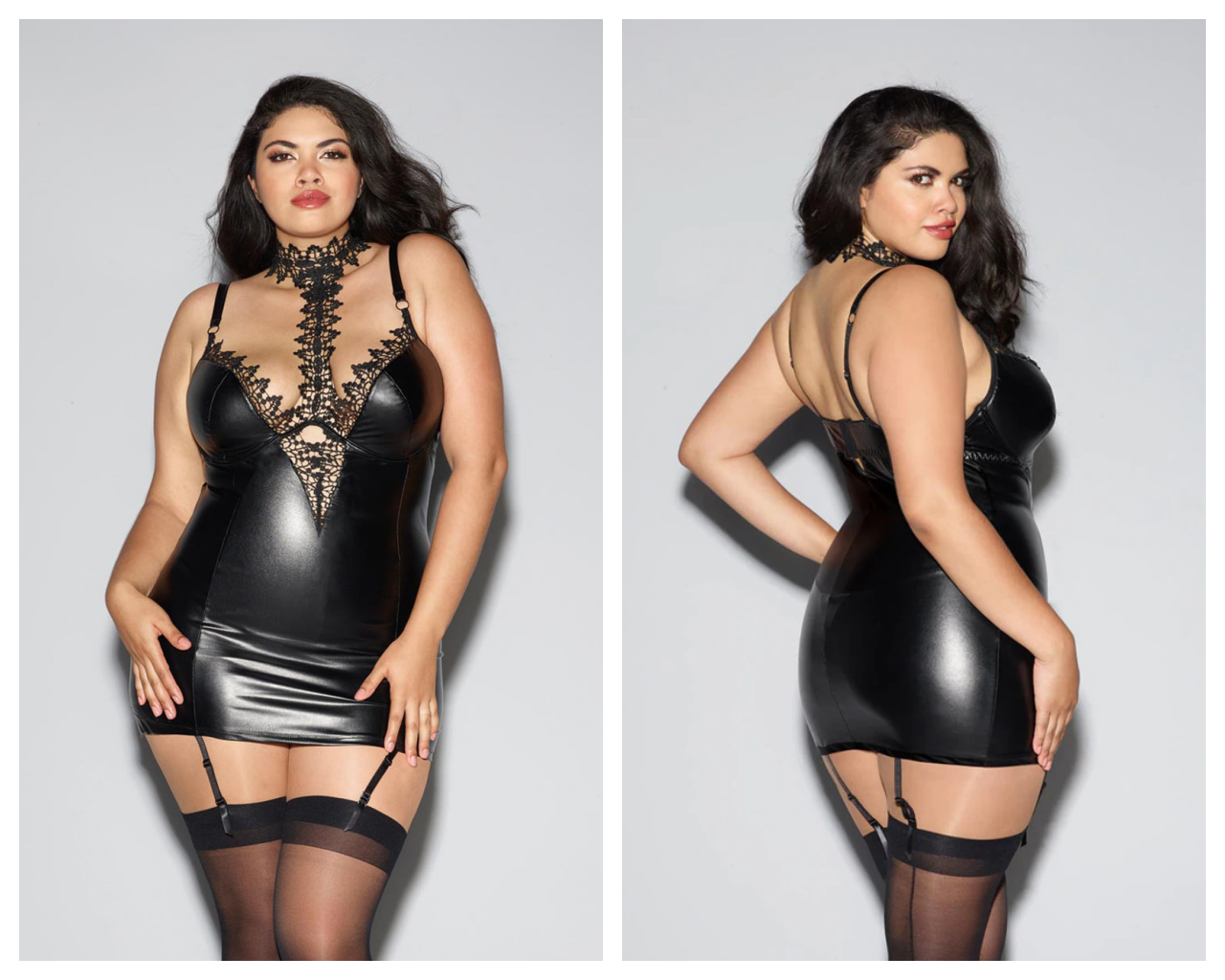 SHOP NOW