FTC Disclosure - If you make a purchase through links on this site, we may receive a small commission on the transaction. There is no extra cost to you, and it does not influence our content.

Open Tip Bras - When You Want To Rock The World

Open Tip Bras are beyond sexy, right? How could you possibly make one of these hot little numbers sexier than it already is? After all, an open bra is one of the most provocative lingerie choices out there, and it stands alone as blow-your-mind sexy without even trying.
For the woman who enjoys kicking it up a notch and really wants to mesmerize her lover, we've put together a few titillating insider tips and tricks. Here's how to dial the sex appeal way up: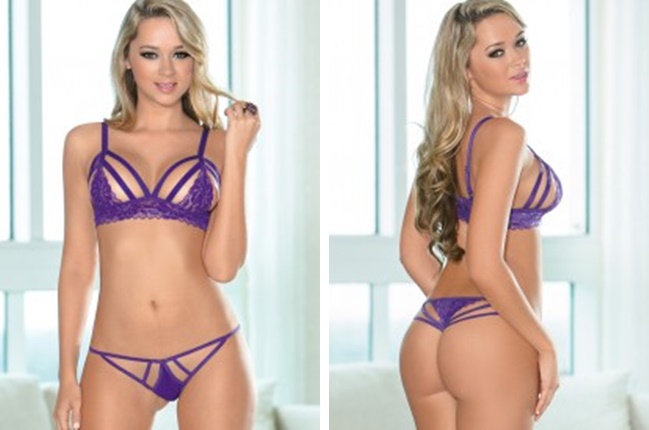 Open Tip Bras - Get Into Character Baby!
Sexy Girl Tip
Are you a brunette? Jewel colors like ruby red, emerald green and rich royal blue are sexy and sensual.
It's all about the drama, baby!  Embrace the fantasy and mood of an open bra and go with an alluring alter ego to help get you into the mood.
Channel your inner Beyonce, Dita Von Teese, Gisele Bundchen or Marilyn Monroe.
Find a fierce and sexy woman who you admire and take a walk in her shoes for the night.
You don't have to let your lover in on it unless you want to.
The secret can be all yours and you can simply take on a fearless and flirty attitude to help you rock your cupless bra with loads of cheeky confidence.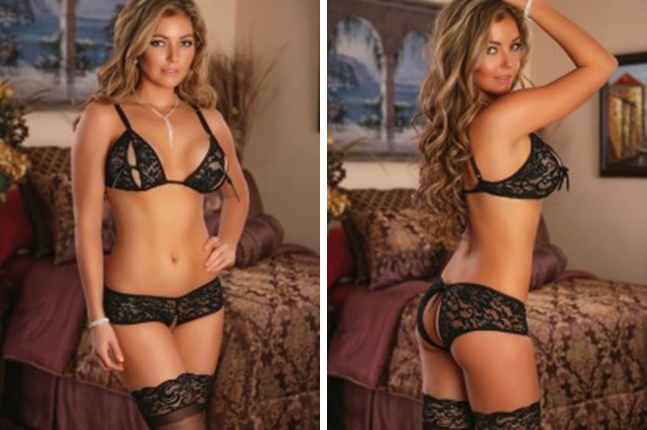 Shop for Open Bras
Set The Mood With Open Lingerie
There's something about being on vacation that leads to mind blowing sex and romance. Maybe it's the fact that you're relaxed, or that you're away from every day stress.
Not every day can be a vacation but you can bring the sultry scene to your own bedroom to help set the mood for seduction...
Hide the laundry hamper

Light some candles

Put some champagne on ice

Make up your bed with fresh sheets that you'll want to linger on.

Cut out the distractions of daily life and pretend that you're in an exotic locale for the night.
Show your honey that you're feeling relaxed and ready to play, as you debut your open bra and settle in for a night of passion.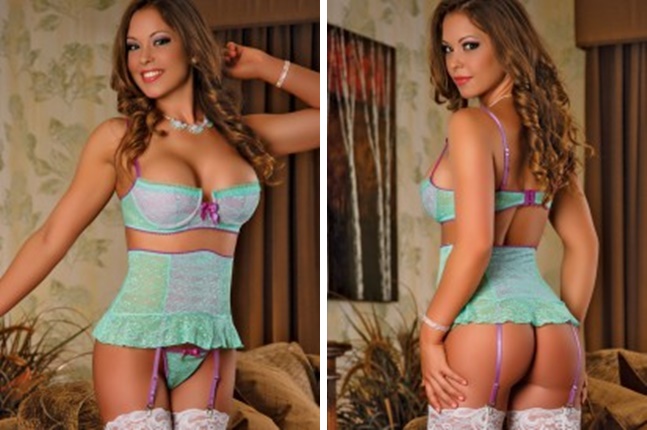 Open Your Treasure Chest In An Open Cup Bra
Sensual Shades
Are you blonde? Pale shades like baby pink, and pale blue/silver are super feminine.

If you don't have a super duper special treasure chest of kinky toys for the bedroom, then it's time to get inspired.
Wearing an open tip bra is the perfect excuse to play a little longer and bring out your naughtiest toys for you and your sweetie to enjoy.
Whether it's silk handcuffs, a blindfold or even a feather tickler, let the sinful spirit of an open bra lead you to fun-filled erotic adventures.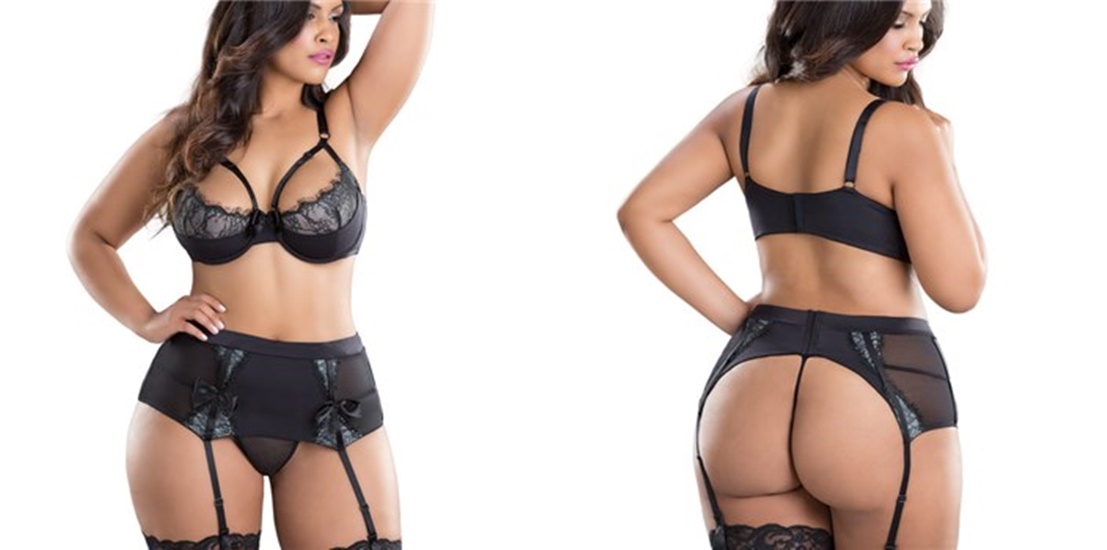 Sexy Open Cup Bras
Open Bra Lingerie Go For The Full Look
An open bra is sexy on it's own, but it can be even spicier when you up the ante by pairing it with all of your most provocative sheer lingerie.
The more exotic extras you pile on the more decadent and luxurious you'll feel. Take advantage of a coquettish look and go for the full effect of exotic lingerie.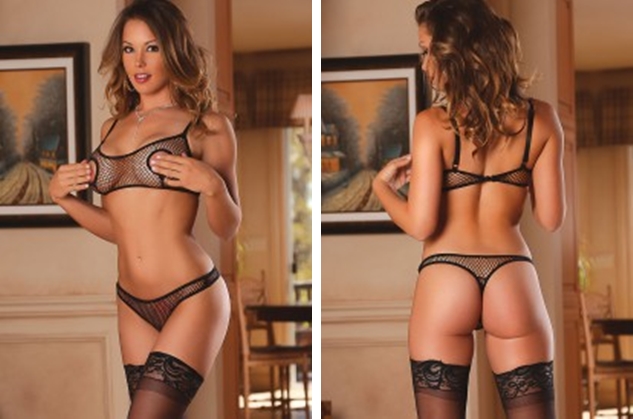 Open Bra Lingerie
Open Bra Lingerie - Tease, Tease, Tease, Please!
As if an open tip bra isn't enough to drive your honey wild with desire, get set to take it to the next level when you employ the delicate and time-honored art of the tease.
Whether you tie him up and let him look but not touch, or you wear a cupless bra under a sheer chemise so he can see if all, you'll have him weak in the knees, completely speechless, and at your mercy when you tempt and tease him before letting him fully enjoy the goddess that stands before him.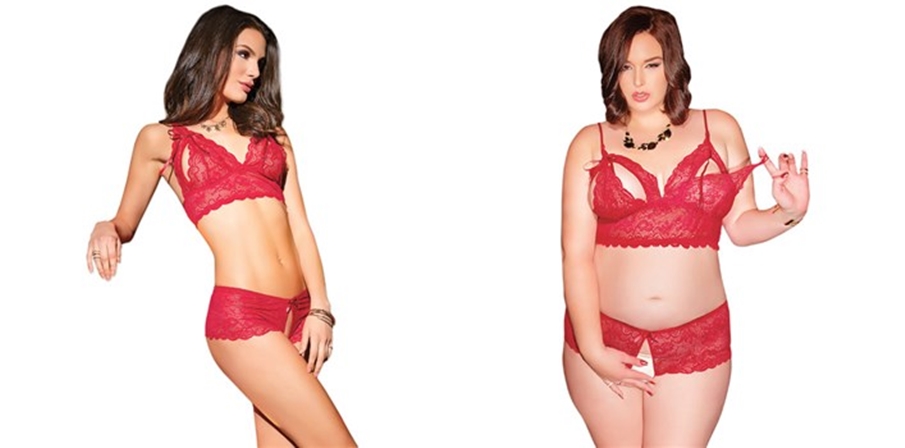 Open Bras