FTC Disclosure - If you make a purchase through links on this site, we may receive a small commission on the transaction. There is no extra cost to you, and it does not influence our content.

Open Crotch Lingerie: How To Be The Ultimate Sexy Girl

Open Crotch Lingerie - Anyone can wear sexy undies and look super fine – but, as the saying goes - why settle for average when you can leave your honey speechless with a mind blowing look that will melt their butter?
From g strings to bikini panties, and thongs to teddies, there's a sexy style that's tailor-made for every provocative preference and official occasion.
These simple tips and tantalizing tricks will take your panty perspective from ho hum to new levels of powerful passion - captivating your honey and creating moments of pleasure neither of you will soon forget.
Looking for ideas that inspire? You've come to the right place. Follow along as we share how to be the ultimate sexy girl in sheer lingerie.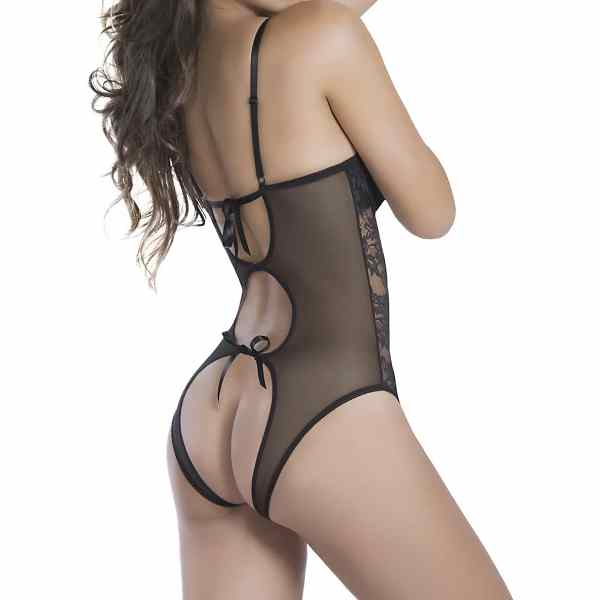 Colors We Crave...
While black is sheer and sexy, it's not the only color that we love for open crotch lingerie.  Wonderful white, jewel tones, and pretty pastels can be just as exciting and eye-opening.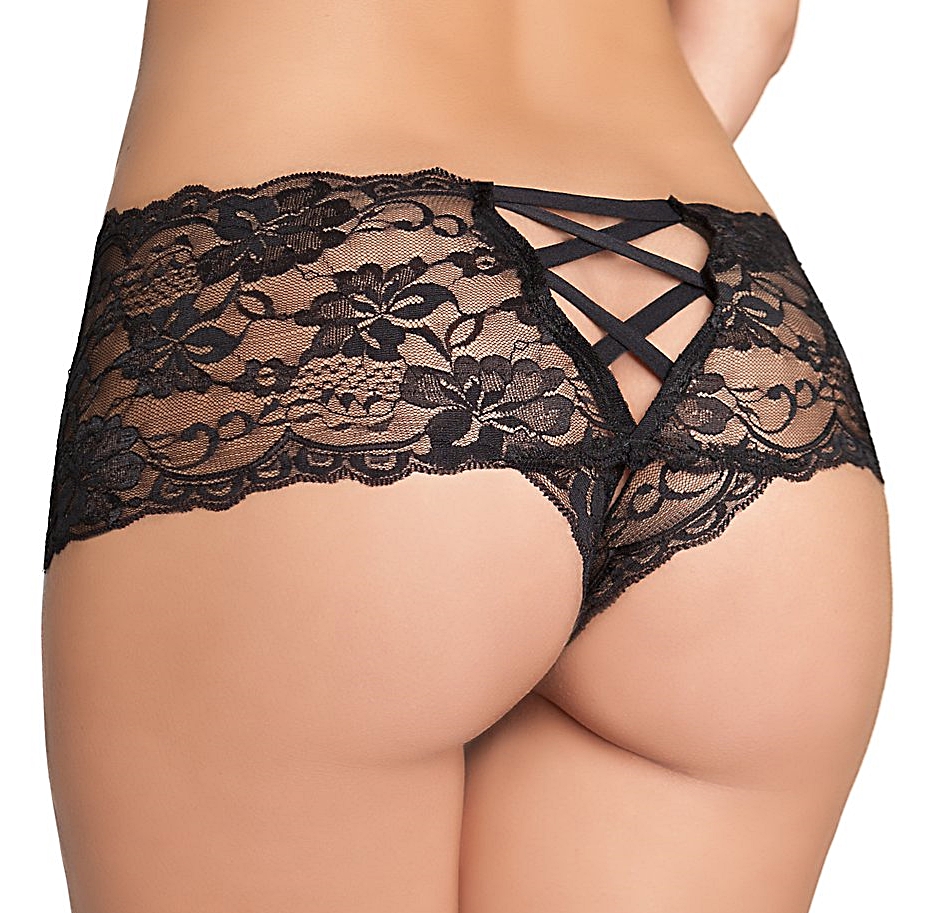 Luxurious Landscaping Before Open Crotch Lingerie
Get ready and set the stage for showing off the sexy essentials in sheer open crotch lingerie by paying close attention to personal grooming.
Go for a full Brazilian wax or just neaten up the edges.
Whatever your personal preference, make sure your southern region is neat and tidy so that you can really tempt and tease your sweetie when you show off your sexy new crotchless lingerie.
Think of personal grooming as an invitation for your lover to come closer and enjoy the view - a prelude to a wild and wanton evening of passion.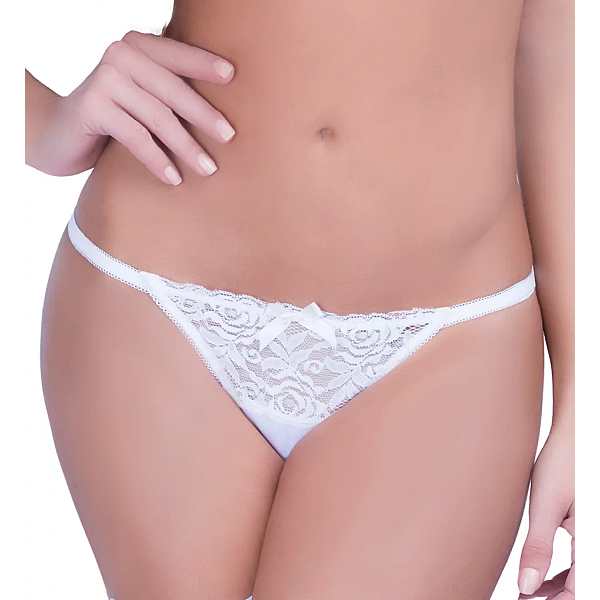 Master The Art of The Tease In Crotchless Panties
Why wait until you get into the bedroom to show off your open crotch lingerie when you can drive your audience wild with excitement and enticement all evening long.
How, you may wonder? Here's some inspiration -

Channel your inner Dita Von Teese and start playing up to them at home. 
Let them see you slip on a sheer bra and naughty panties when you're getting dressed for a night out.
If you really want to kick it up a notch, add a garter and sheer stockings.
Sweethearts tend to love sheer lingerie - what's not to love - so it's a great way to keep their eyes glued to you.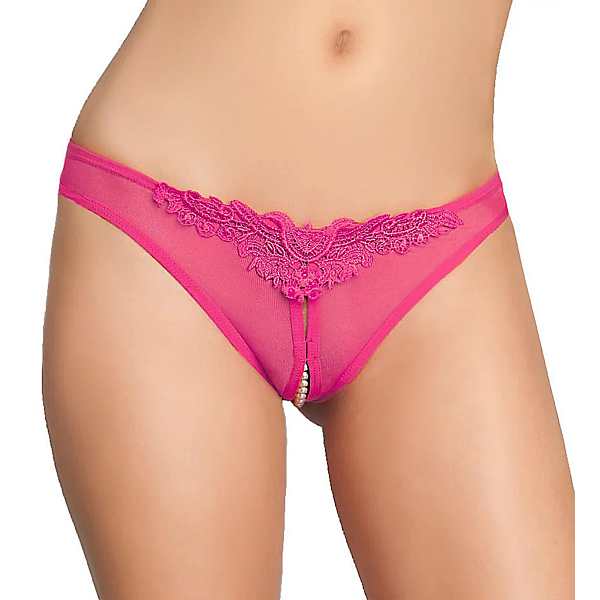 Leave On Your Sheer Lingerie

Normally, our partners can't wait to undress us for a night of provocative play, but crotchless lingerie is cleverly designed to offer the best of both worlds – easy access while being able to keep your lingerie on to maximize the erotic enjoyment.
Keep your crotchless panties, teddy or bodysuit on for frisky foreplay as well as the main event, and take advantage of the sensual closeness both of you can enjoy this way without having to take it all off.
Doing something different always feels extra naughty, so relish in the risky behavior that open lingerie embodies.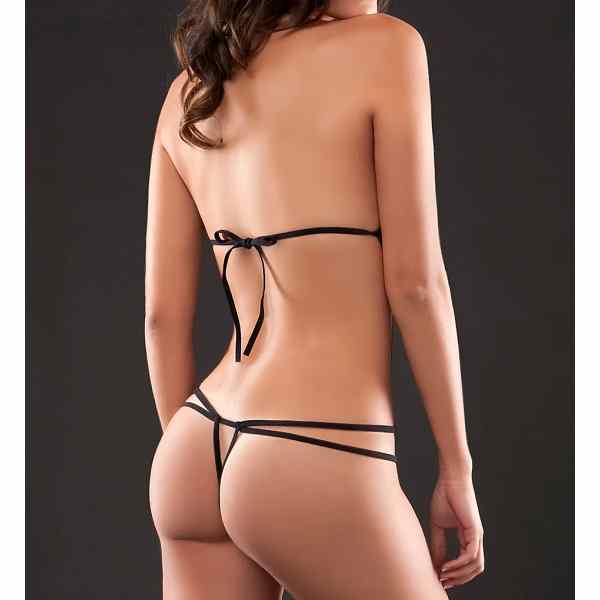 Surprise Your Lover In Open Lingerie

If you're looking for a sneaky way to surprise your sweetie, opt for an open nipple bra or open cup bra with matching crotchless panties under a more demure, covered up look like a ladylike silk chemise or sheer negligee or nightie.
Your honey will think he's headed for a night of sweet romance, until he gets a glimpse of your naughty knickers underneath.
He'll love the saucy surprise of you showing off your peekaboo crotchless lingerie under something that's traditionally pretty, prim, and proper.
Titillating Tip...
Sexy panties are meant to be worn and enjoyed, not tucked away in the lingerie drawer.

Aim For Maximum Arousal In Crotchless Lingerie

Stunning, sexy panties are sinfully sexy on their own, but why not keep the mischievous mix look going for the fullest erotic effect possible.
Bring your inner sexy girl out to play and pair your fantasy panties with an open bra, strapless bustier, or corset that bares your bust and lets you enjoy all of your amazing assets.
Dial the scandal factor way up by accessorizing with:
fearless fishnets
fantastic feather tickler
bold blindfold
hypnotic handcuffs
You'll captivate your lover in your barely-there sexy lingerie and make it night they'll never forget.