FTC Disclosure - If you make a purchase through links on this site, we may receive a small commission on the transaction. There is no extra cost to you, and it does not influence our content.

Open Bustier Dos And Don'ts That Will Blow Your Mind

Open Bustier - Ooh la la! What could be more daring and decadent than a body-hugging open bustier?
Both men and women adore this provocative sheer lingerie for its saucy sex appeal and the way it enhances feminine curves in all the right places.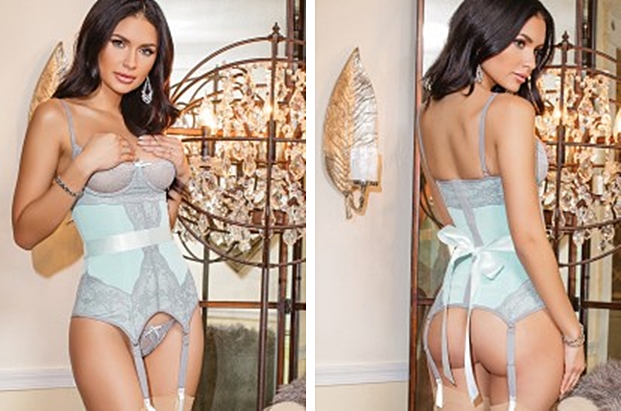 It's easy to cast a sexy spell on your honey when you slip into this sizzling style -  just follow these easy dos and don'ts for a bombshell bustier with maximum erotic effect.
Open Bustier Dos - Show It Off!

Channel your inner Vegas showgirl and work a sexy black bustier to really let him enjoy the view.
This open lingerie to be shown off and savored, so resist the urge to take it off right away or to get under the covers.
Let your sweetie enjoy and savor the anticipation of this enticing sheer lingerie with all of his senses before you slip it off.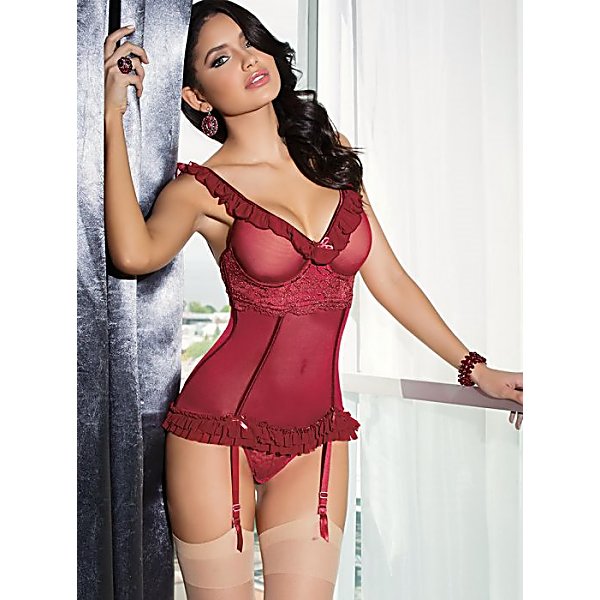 Sexy Girl Tip
Think bustier tops are only for big nights out? Nooo. If, you love it, wear it today, tonight, or whenever it strikes your fancy!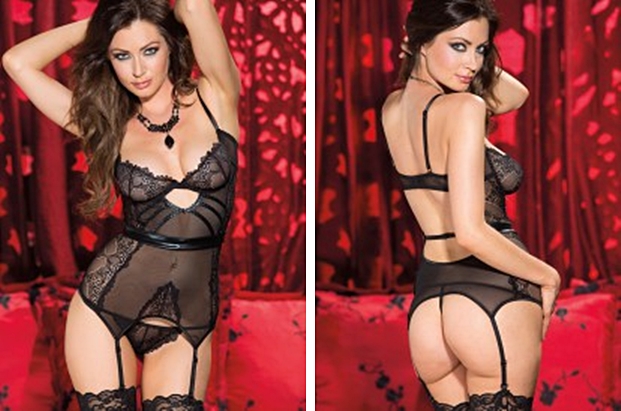 Bustier Lingerie - Make It Risque

One of the hottest ways to wear an open cup bustier is to play up the vixen vibe and make it look as naughty as possible. How to do this?
Pair it with crotchless panties or a sheer thong
Wear it with fishnets and thigh high boots
Accessorize with a whip or handcuffs to let him know that you really mean business.

This is a look that can easily go mild to red-hot with a few kinky touches.
Go Sweet In A Lingerie Bustier

The bustier evokes images of classic ladylike sexiness, so why not play up the sugary side of this sheer lingerie and give his sweet tooth a treat?
Look for a strapless bustier in a soft pastel shade
Opt for ruffles and ribbon trims
Pair it with your prettiest panties, trimmed with feminine frills and girlie details

Up the glamour factor with satin or lace gloves and marabou trimmed high heels for the ultimate decadent delight
Bustier Dont's - Fret Over Your Flaws

Your lucky lover will be amazed at the sensual sight of a gorgeous lingerie goddess standing before him - you wearing an open bustier.
He'll love the way it shows off your curves and gives him a view that he'll savor and won't soon forget.
It's guaranteed that he won't be thinking about your thighs wiggling or your arms jiggling, so neither should you.
Getting hung up on hiding your imperfections is a surefire way to kill your confidence and snuff out the sexy mood.
So, relax, banish your body insecurities, see yourself through his eyes....and enjoy the moment!

Sexy Bustiers - Don't Save It

Why wait for a special occasion when you can enjoy your bustier tonight?
Your honey will want to soak up the sexy scenery and make the most of every moment, so choose a night where you'll have enough time to fully experience and enjoy your open bustier.
Don't wait for a major occasion or celebration. Slip into it on a Tuesday or a Sunday or anytime you're ready for an exciting evening of thrills and passion.
Did You Know?
A bustier is designed to push your girls upwards - and make you stand up straight. Sexy & great posture, all in one!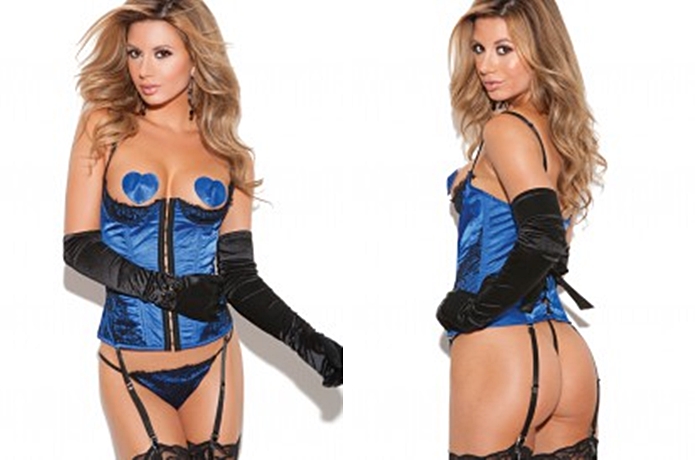 See Through Lingerie - Don't Turn Out The Lights

An see thru lingerie like this is simply too pretty to hide, and the nearly naked view is something that your guy will want to ogle, long after the first kiss is exchanged.
Keep the lights on and wear your open bustier before, during and after you tempt and tease your honey.
You'll both get the full enjoyment of this erotic lingerie if you keep it on and leave the lights on to soak up the view.