FTC Disclosure - If you make a purchase through links on this site, we may receive a small commission on the transaction. There is no extra cost to you, and it does not influence our content.

Open Bust Corsets - How To Master A Sexy Look

Open bust corsets. A blast from the past that rocks a crazy, sexy, cool look - corsets are without a doubt one of the most popular styles of open lingerie that women love to wear as much as men love to look at.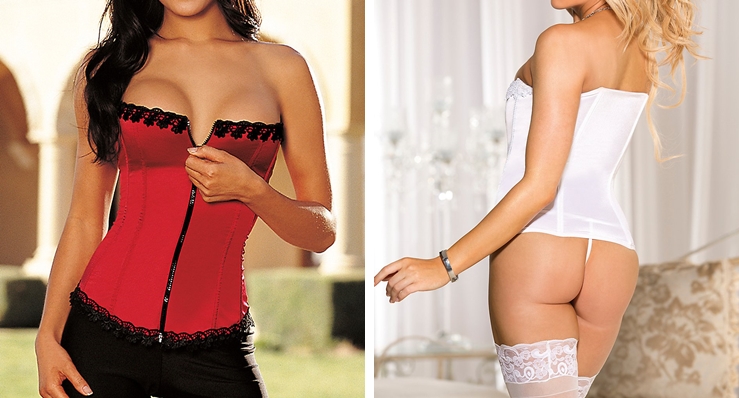 Women adore the way this flexible and fabulous all-in-one corselet hugs their body, whittles their waist, and gives their bust the perfect boost to make them feel like a total bombshell.
Men of course love the visual cornucopia of sexy curves, but hands down their favorite part and the pièce de résistance of this sensual style is the provocative open bust and full-frontal view of your gorgeous girls in all their glory.
If, you love sensational sheer lingerie with a kiss of glamour that tempts, teases, and screams hot hot hot, then this is a lingerie drawer go-to.
From bells and whistles to all out glam, these mind-blowing lust worthy tips and tricks will entice and beguile.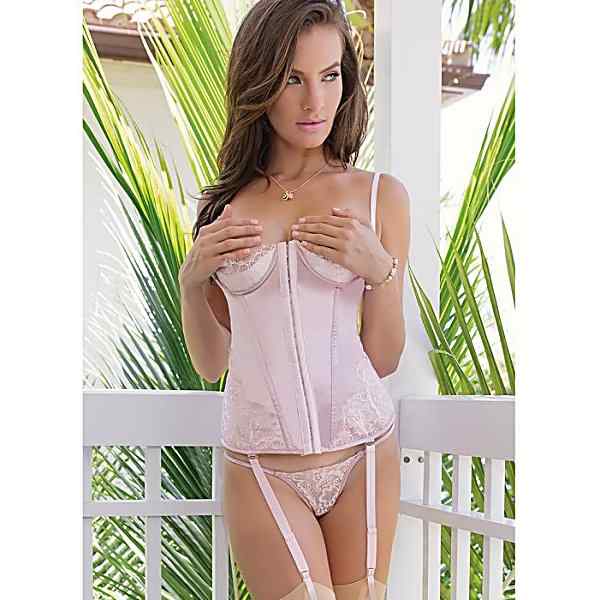 Sexy Girl Tip
Keep your bust bare for the frisky eye candy that your honey loves, and don't forget to keep it super sexy with sky-high heels.
Open Bust Corsets With All The Trimmings

One of the sexiest and most glamorous ways to wear an open corset is as part of a full lingerie set. How?
Opt for a matching set of stockings, garter, panties, gloves, etc., in your favorite color.
You get extra bonus sexy girl points for choosing peekaboo crotchless panties - thongs, bikini panties and g strings are popular and a great place to start. 
Or, get your creative juices flowing, and make your own mix and match set by pairing an open bust corset with other favorites from your lingerie drawer.
Add a garter, fishnets, and panties, and your sweetie will be getting up close and personal in record time.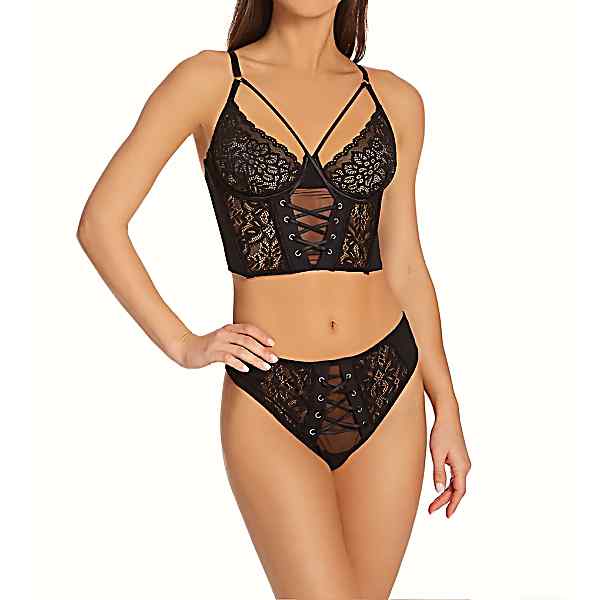 Sheer Lingerie With Bells And Whistles

Want to kick it up a notch and really have some fun with something unbelievably unique? 
Take advantage of your amazing assets and show them off front and centre with some fun and flirty lingerie accessories.
Try nipple tassels, pasties, or even bold and bodacious body paint.
For fun lovers there are temporary tattoos, body glitter (in your fav colours of course), and body chains that you can also flash for a look that's provocative and playful.
Your sweetie will love the new and exciting, daring dress up show!
Sexy Lingerie Costumes

A great opportunity for role playing, the open corset can be the perfect foundation for any naughty costume that you want to try in the bedroom.
To really get the party started, wear it as part of a:
French maid
Sexy cop

Naughty nurse outfit
You'll be able to showcase your shape and keep your bust the focal point of any adventurous character that you opt for.
There's a warning though when it comes to this sexy see through lingerie - don't be too surprised if corsets and bustiers quickly become your guy's favorite fantasy come true and he wants it again, again, and again.
Did You Know?
Open bust corsets have been an open lingerie favorite as far back as the 16th century - popularized by Catherine de Medicis.
Play Peekaboo In Bustiers & Corsets

A surefire way for any woman to tease and titillate her honey's senses is by wearing her favorite see thru lingerie in a totally unexpected way.
One great way of doing this is by wearing an open corset under a see through button up blouse. Your blouse has a conservative look that is a great seductive clash with the sexiness of the corset.
You get to show off your prettiest lingerie by day, and then make it the main attraction by night. He'll love seeing this look on you and will spend the day imagining you wearing it all on it's own.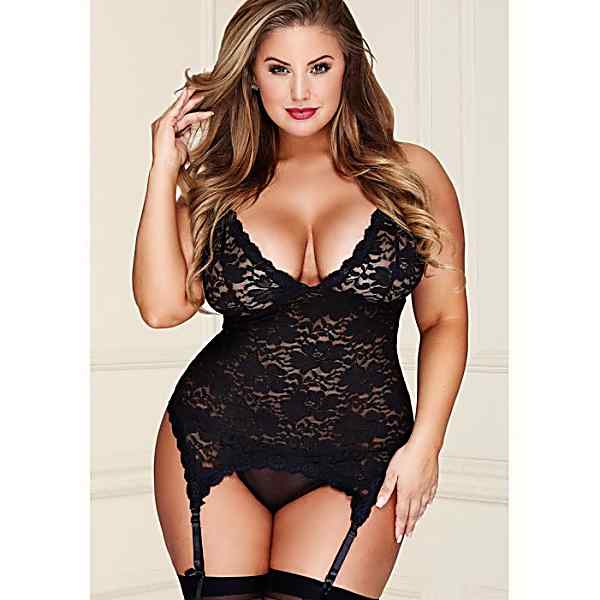 Open Bust Corsets Bombshell

The open bust corset has the versatility to look both sweet and spicy. One of the hottest ways to wear it is the raw, racy dominatrix look.
Opt for an intricate style with lots of peekaboo cut-outs, tie up laces, and removable straps in candy apple red, best-selling black, or even wicked white - preferably in leather, rubber, satin, or silk.
Accessorize with tough accessories like black fishnets, thigh high boots, glam gloves, even a matching black whip or handcuffs.
He'll know that you're ready to get down to business and boss him around while you strut your stuff in your drop-dead-sexy cupless corset.