FTC Disclosure - If you make a purchase through links on this site, we may receive a small commission on the transaction. There is no extra cost to you, and it does not influence our content.

The Open Bust Bra Hack: What You Need To Know

Open Bust Bra - Many women with larger breasts absolutely love the look of open bras but assume that they can't wear them.
The opposite is true, not only can you wear them, but you can totally sizzle in this sensational style. It's all about choosing the best style that complements your amazing curves.
Whether it's:
the bra

cups

the bra straps

the bra band
...the expert trick to an exciting, fabulous look is a wee bit of extra support in the design. No more industrial-looking straps or thick and heavy duty bra cups - it's easy when you know what to look for. Here are our favorite open bust bra hacks: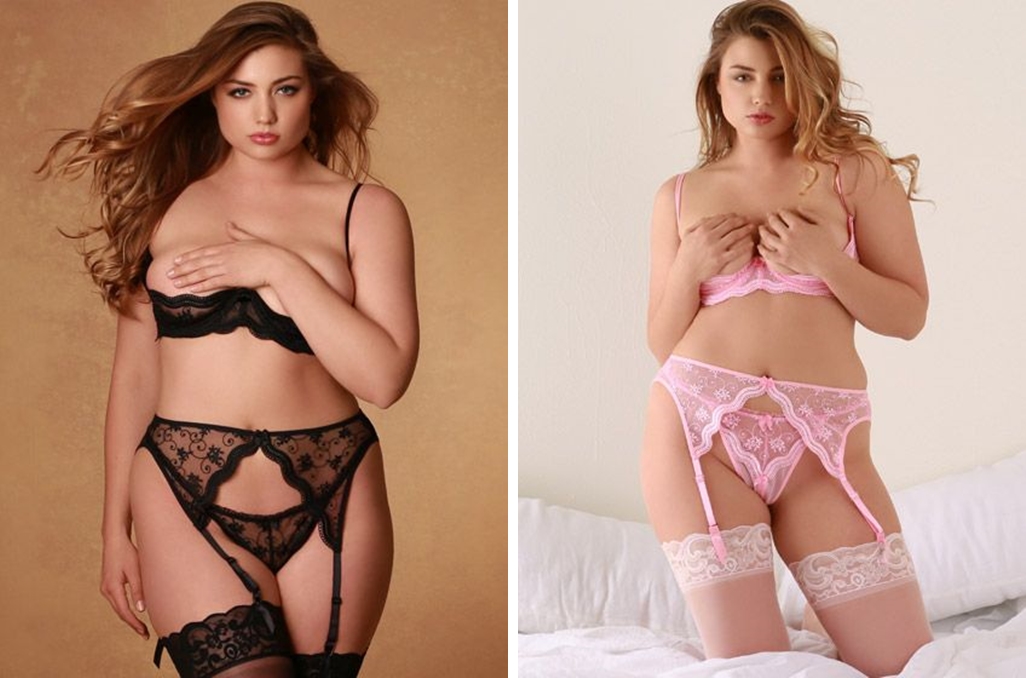 Look Like A Babe In A Bustier

An easy peasy way to look fabulous in an open bust bra is a cleverly designed strapless bustier.
This sexy snug one piece open bra / bustier or corset combination enhances breasts, waistline, hips, and the whole curvaceous kit and kaboodle.
Cinched-in see thru bustiers and corsets whittle the waist and lift the breasts with the help of flexible vertical boning that's cleverly hidden in the bodice.
It's a magical transformation and you'll be amazed by the push-up effect of this provocative see thru style.
The bonus? An hourglass figure that is sexy girl delicious and definitely drool-worthy.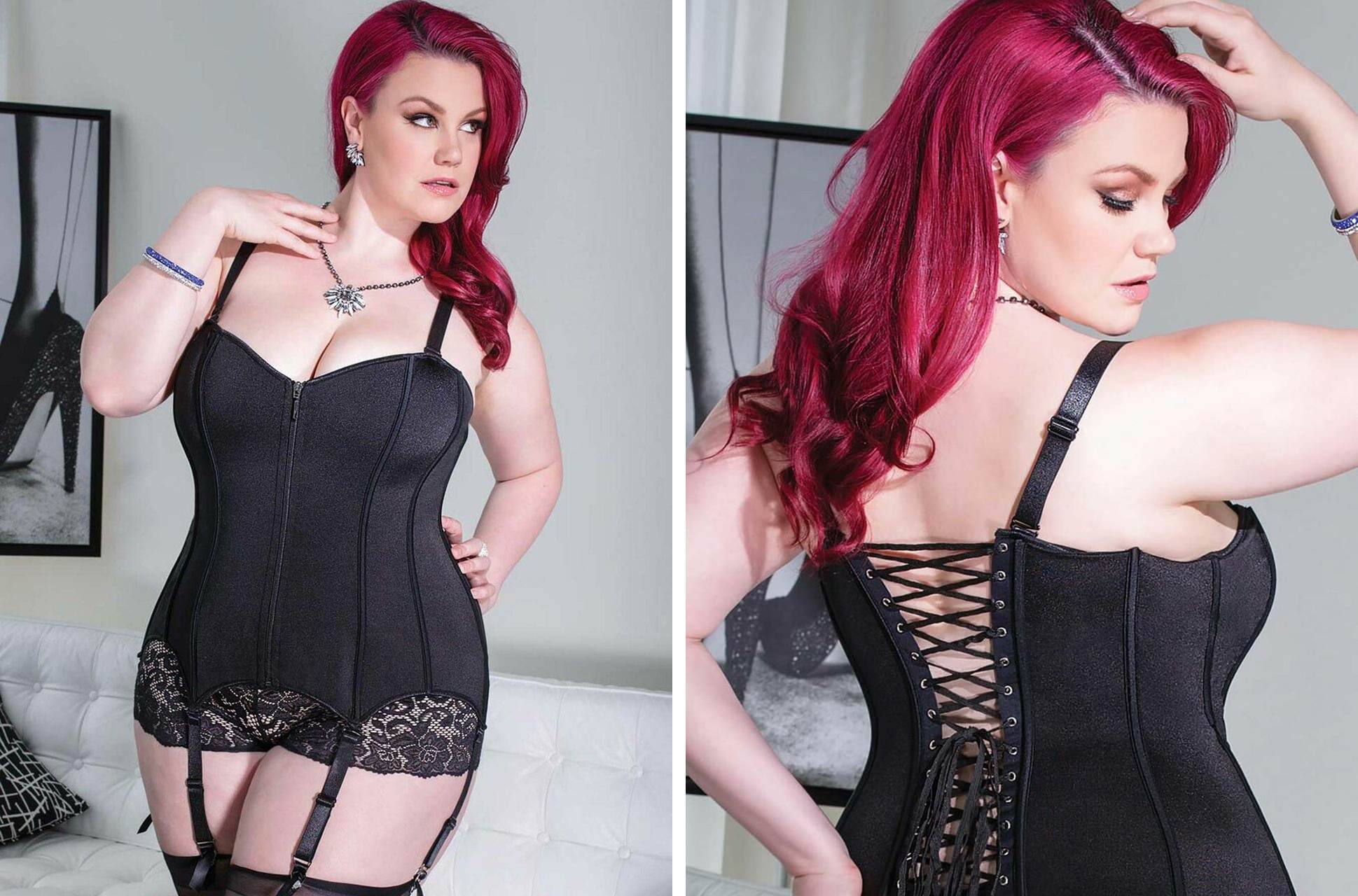 Angelique Bustiers and Corsets
Opt For A Retro-Style Longline Bra

Sexy Girl Tip

A longline bra smooths the back and eliminate little bumps and bulges that may appear along the way.
Curvy women of the 1950's and 60's knew a thing or two about working their curves and flattering their figures in longline bras.
The advantage of a longline bra? It's cut wide under the bust, with the bra band extending all the way down to the ribcage.
While, vintage bras of the 1950's fit the bill in sturdier heavy duty nylon fabrics, they were not nearly as sexy as today's long line sheer bras in sheer mesh, see thru lace and nylon, or even exotic and erotic leather.
Similar to a bustier, a long line bra gives the breasts extra oomph under the bust - and they have a stunning burlesque-inspired look that women (and men!) L-O-V-E.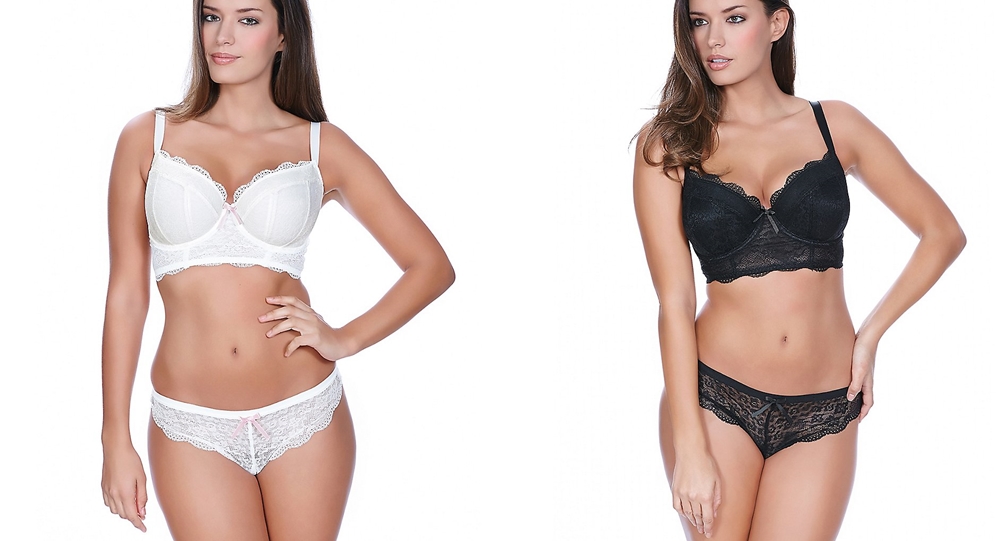 Longline Bra
A Provocative Pushup Bra - Shelf Style

Don't discount the provocative power of the shelf bra or the half cup bra to lift the breasts, push them together, and offer amazing cleavage, even without cups.
Designed to maximize the sexy divide, the best bras are fashioned just a little wider along the sides to boost the breasts upwards and together.
Some sheer lingerie styles even offer a little side padding, amplifying the curvy sex appeal of this sensational sheer lingerie style that oozes exciting and exotic "look at me" glamour.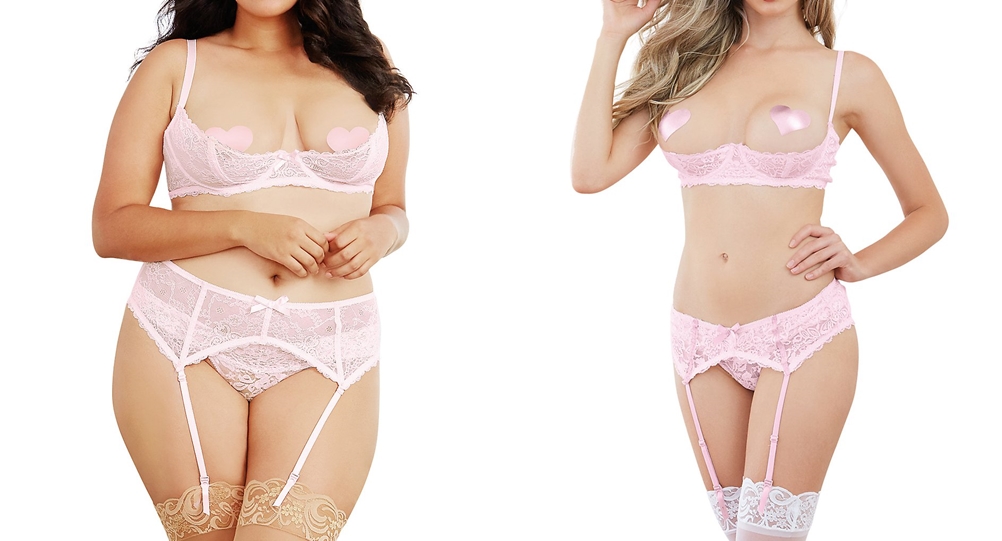 Open Lingerie
Sensational Bra Straps Are Super Sexy

Bra straps are of course one of the key factors of looking and feeling great. As a rule, women with large busts generally tend to look for wider cut straps to offer extra support, but this isn't always the sexiest option.
So, how does a girl eliminate the old fashioned look and get all the sexy lift she wants?
Here's the hack - look for sheer bras with an ultra sexy, risqué dominatrix vibe with extra straps that criss cross the back, cage-like straps, and even straps that cross over the breasts for a sizzling look that gives you all the ingenious support you need in a smoldering and seductive style.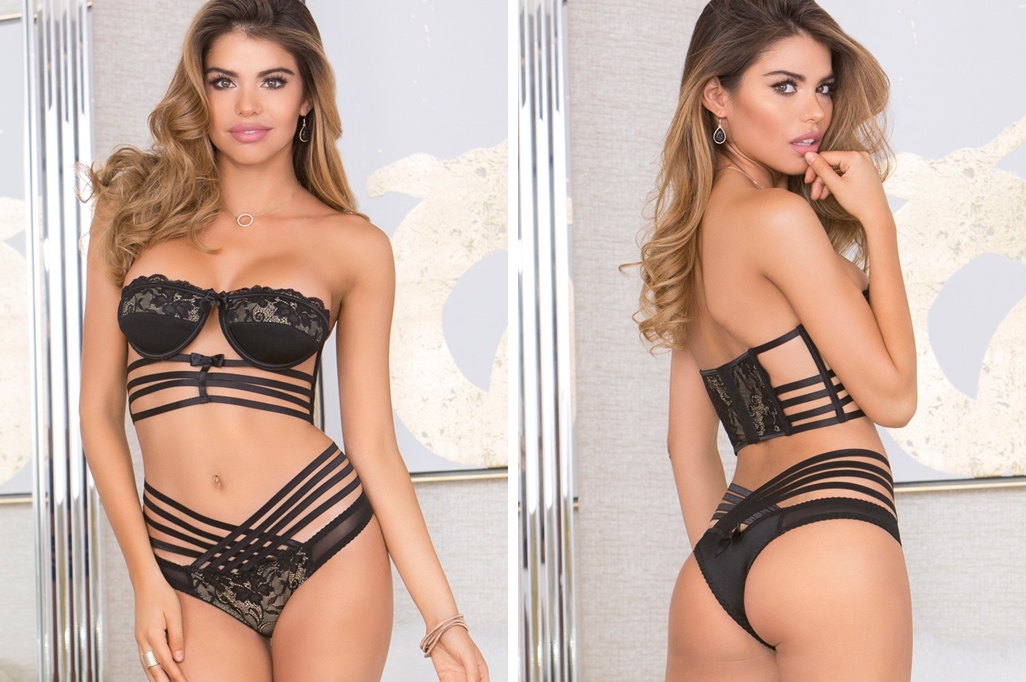 Sheer Lingerie