FTC Disclosure - If you make a purchase through links on this site, we may receive a small commission on the transaction. There is no extra cost to you, and it does not influence our content.

Open Bras: 5 Styles That Will Make Your Heart Pound

Open Bras - If, there's one thing that men love more than the vision of a sexy woman in sheer lingerie, it's the anticipation of getting to unwrap the ultimate passionate present underneath.
So, why not give your lover the ultimate treat that tempts and teases - open lingerie that shows off more than they can imagine. These cheeky styles will put your assets on full display, just the way they like it.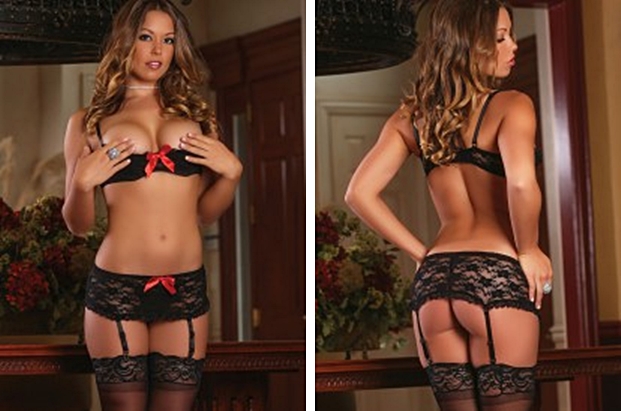 Sexy Girl Tip
When it comes to color, don't be afraid to go bold and breathtaking!

Open Bras That Dare To Reveal

This is a sexy lingerie must-have for lovers and newbies of intimate apparel who are ready to channel their inner vixen and give their lucky lover a sneak peek they'll never forget.
Bare your breasts in a cupless bra that puts your gorgeous girls front and centre and leaves very little to the imagination.
Let your sweetie enjoy the view of a peek-a-boo bra and watch them melt with desire.
Crotchless Panties That We Crave

Whether you favor thongs or boyshorts, tangas or bikinis, there's a corresponding crotchless panty for every woman's lingerie collection.
Slip out of basic and boring briefs and into these sexy open crotch lingerie skivvies that will give him more action than he bargained for.
You still get to enjoy luxurious lace, sumptuous silk and all of the ribbons and bows that your heart desires, but he gets to enjoy the hot, hot, hot combination of a saucy minx in peek-a-boo panties.
Did You Know?
Sheer lingerie with a hint of spandex offers a sexy curve hugging look?
Not So Demure Negligees

When you're looking for the perfect marriage of fetish-worthy naughty lingerie and a classic chemise, pick the best of both worlds - a skimpy little sheer negligee with erotic cutout details.
You'll have no trouble tempting your beau when you strut into the bedroom in a nightie that reveals AND conceals.
He'll love the revealing and risqué style. Just don't be surprised if your naughty negligee becomes his lingerie drawer favorite!
Bare Your Bustier Lingerie

Bustiers are a favorite for men and women alike because of the way they hug a woman's curves - an hourglass shape and super sensual bust boosting combination that's dynamite.
Take all of those attributes and dial the sex appeal right off the charts when you opt for a strapless bustier with sheer or open cups.
You'll get all the lift that you love, and your honey will enjoy the sexy display that you just can't get with simple sleepwear.
Open Babydoll That Will Blow Your Mind

For the woman who wants to excite the senses in a look that's equal parts cute and kinky, the open babydoll is a must-have.
Traditionally seen as sweet and demure, baby dolls morph from peekaboo to provocative with an erotic edge in the sheerest laces, meshes, and gossamer thin chiffons.
Opt for a cupless baby doll that puts your gorgeous gals on full display and watch you saucy show of skin blow his mind.

The Sensational Sheer Bodystocking

Like a fearless fox with stealthy night moves, a sheer body stocking keeps your silhouette under wraps while showing off those cravalicious curves.
Add a few kinky garnishments to the mix or try a crotchless style with clever cutout cups that will tempt and tease him with a look that's both full-coverage and full frontal sexy.