FTC Disclosure - If you make a purchase through links on this site, we may receive a small commission on the transaction. There is no extra cost to you, and it does not influence our content.

The Best Open Bra Dos And Don'ts That You Need To Know

The Open Bra - provocative and popular, more than any other type of open lingerie, the open cup bra has the power to transform the way you look, the way you feel and the way you carry yourself. 
Loved by sexy girls everywhere, these sheer bras are a thrilling ego boost that can light (and re-light) the flames of passion.
Whether you're the sweet and simple girl next door who loves see thru lace lingerie or the naughty vixen who craves leather and studs, these Dos and Don'ts make it easy to create the ultimate fantasy look.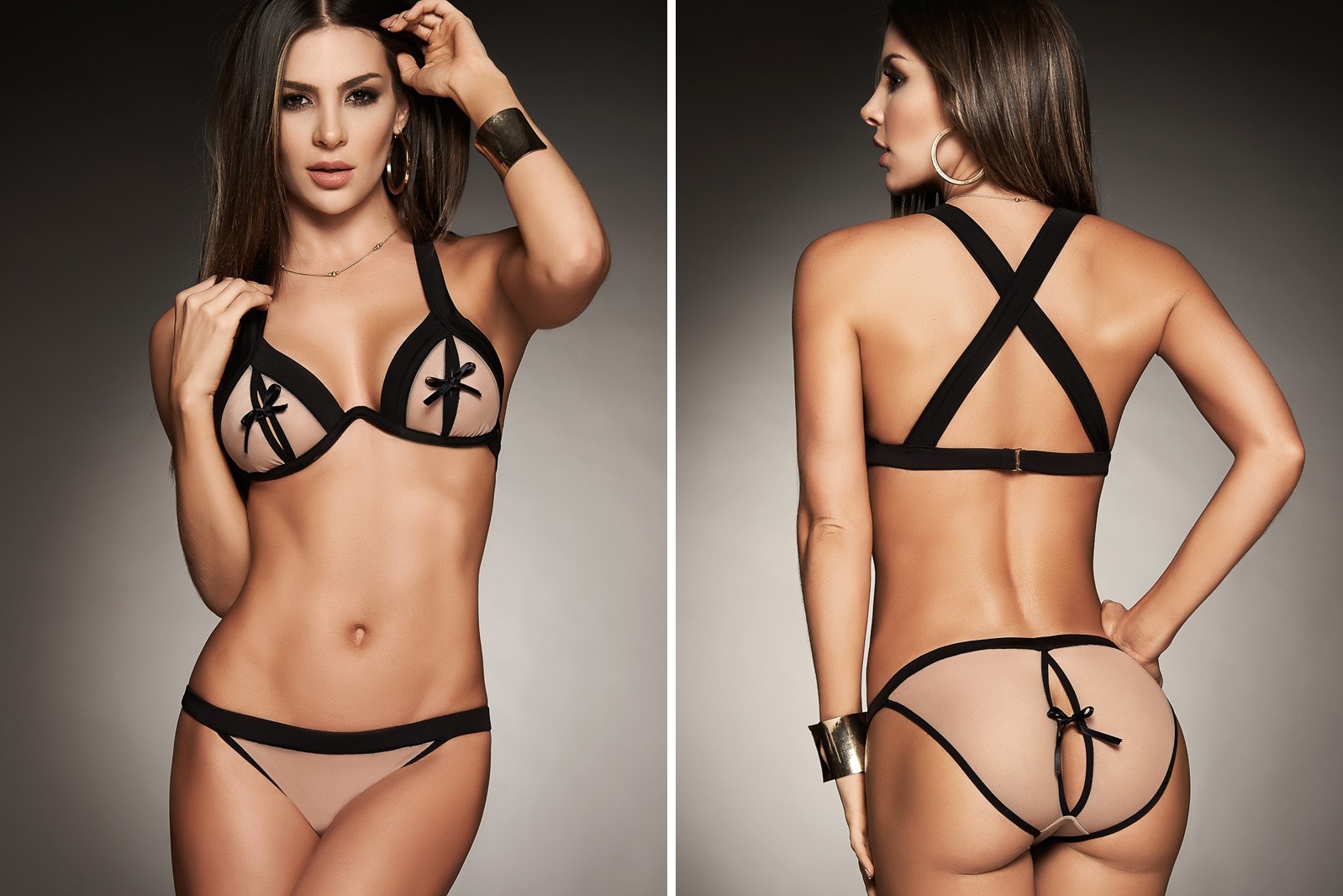 Open Bra Dos: Surprise, Panties Matter

Do remember that daring new cupless lingerie does not go well with just any old well-worn undies from your lingerie drawer that have seen better days.
To create a sexy and sensational look, the bottoms should be just as nice as the top. Here's how -

Choose a pair of panties that are barely there, see thru, super skimpy, and as revealing as possible
Look for sheer thongs, lace bikinis or even crotchless panties to match the peek-a-boo look of your cupless bra
Opt for panties in the same color range. Mixing and matching can be fun and gives you many more choices when you want to change the look
Work Killer Confidence With Open Bras

Confidence is absolutely key when it comes to pulling off a relaxed and sexy evening in stunning see through and open lingerie.
Whether you are wearing sexy lingerie for yourself (in our opinion the best reason!), or for a loved one, don't be afraid to work a cool, sexy attitude to rock cupless lingerie with confidence!
The only thing hotter than a woman in an open bra is one who is comfortable enough to work it with sexy self-assurance.

Take The Time To Show Off Open Lingerie

Whether you opt for an peekaboo open tip bra or a saucy open shelf bra, this is a show-stopping treat that your honey probably doesn't get to see every day.
Let them enjoy the view for a while and resist the urge to jump under the covers or turn the lights off as soon as you strip down.
Leave the lights on. Let your lover savor the moment and soak up the sexy scenery. Let them watch you strut around the bedroom, lounge on the bed, and enjoy being together.
You want to take your time and maximize the seductive powers of these sexy moments.

Don't Wear Open Bra Lingerie Everyday

Open Bras are specialty bras - a rare and exotic bird in the world of see through lingerie. They're an after-dark style that's meant to blow your mind in the boudoir.
They're really not meant to be a basic, everyday brassiere that you'll be wearing to the grocery store or to walk the dog.
Keep these sexy and stunning types of bras for magical moments, and treat them as sumptuous and sensual sweet nothings that you pull out for extra erotic nights and fantasy evenings.
Don't Worry About How Supportive A Bra Is

Normally support is a key feature that women are constantly thinking about when buying a bra, but this is an exception.
A sexy bra is quite different. It's only meant to look amazing and make you feel fantastic, so you don't have to worry about how it looks under clothes, or whether it gives you the right support for running around all day.
Instead, this is your chance to focus on the fashion element of this daring intimate apparel, and shop for styles that make you feel your best, whether it's glamorous and girlie or edgy and exotic.
Don't Take It Too Seriously

The open cup bra is fun and frisky sheer lingerie that's meant to be playful.
Get full enjoyment out of this bare-it-all see through style by having fun with it and embracing the flirty vibe
Experiment with pasties or nipple tassels, body paint or other erotic accessories that you've been wanting to try
Give your sweetie a sexy lap dance, or try out a kinky new sex toy

No matter what styles you choose, let open lingerie inspire spontaneous and sexy moments that will keep your lover coming back for more.