FTC Disclosure - If you make a purchase through links on this site, we may receive a small commission on the transaction. There is no extra cost to you, and it does not influence our content.

Nylon Bra: 6 Surprising Secrets That You Didn't Know
Nylon Bra - Looking for a great sheer bra that can transition easily from morning to nite in the blink of an eye AND without a fuss?

Consider nylon. Lightweight with an easy bra fit, this popular fabric has been around for years.
A favorite of our mums and grandmothers, the nylon of today is a far cry from the heavy duty thick and heavy bras of the past. Completely reformulated, it now includes trendy microfiber, mesh and lace blends that are soft, stretchy and above all sexy. 
A Nylon Bra Works Under Any Style
You might change your outfit half a dozen times before leaving the house but this sheer bra will go with anything.
The advantage of silky smooth and lightweight nylon fabric means that any shirt, blouse or dress will glide over it for a smooth and sleek look.
Unlike embroidered or lace bras you'll never have to worry about lumps or bumps showing under your favorite clothes when you pick this easy and versatile style.

This Bra Style Is Sleek and Sexy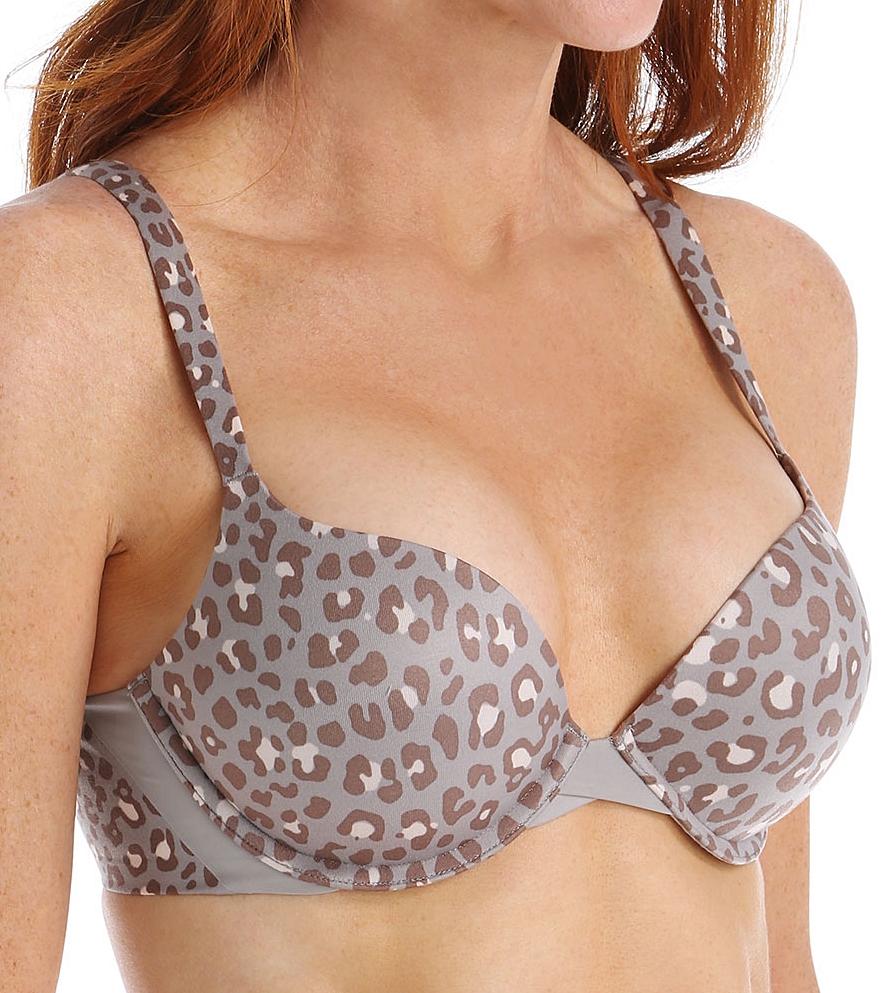 Sheer bras can be smoking hot and the best part is they don't need a lot of bells and whistles like other bras to impress like other bras.
Depending on the style you opt for, their peek-a-boo quality and smooth finish means that they are hands down one of the sexiest bras out there.
Smooth with plenty of stretch and available in a multitude of styles and colors, you can always count on this feminine and pretty brassiere to get you through the day.

A Nylon Bra Is Loved For Its Simplicity
Sexy Girl Tip...
For everyday wear, it's a good idea to have at least 10 days of bras in your lingerie drawer.

A sheer nylon brassiere is a great choice for virtually every occasion. 
From demi bras, classic underwire and wirefree bras to plus size bras and comfy sports bras that are designed to move with you, these sleek bras are a comfy, cozy option that are great for everything from yoga to jogging, and Saturday night to Monday morning.
 There's A Nylon Bra For Everyone
No matter what your cup size or body type, there's a brassiere out there for you.
Look for styles with underwire for greater support, wider straps, and a bit of molding in the cups for larger busts, or have fun with skimpy straps and sweet and sexy trims for petites.
Regardless of your shape, there's a sheer bra that will flatter your curves and flaunting accentuate your assets.

Sheer Lingerie Is Perfect For Travel
You never know when you'll be whisked off on a trip to Paris or the Bahamas, so it's always smart to be ready.
Whether you live a jet-set lifestyle or enjoy a quick weekend jaunt, you know how important it is to pack efficiently so you can bring as many shoes, clothes, bags and accessories as humanly possible.
Don't waste valuable space with bulky padded bras when you can slip a few lightweight sheer bras in your bag and have room to spare.

You won't have to worry about creasing the cups with bulkier bras, making the nylon bra a must-have for any woman who loves to travel.
Nylon Is One Of The Comfiest Bras
Not only does it look sleek and chic but nylon fits and feels like a second skin.
No itchy fabric, bumpy fit under clothes, or thick, heavy cups to heat you up and weigh you down.
Instead, you'll find a fit that's second to none, and a bra that's weightless, cool and utterly comfortable.
When you're comfy you're confident, and nothing is sexier than that!