FTC Disclosure - If you make a purchase through links on this site, we may receive a small commission on the transaction. There is no extra cost to you, and it does not influence our content.

5 Mesh Bras That Will Blow His Mind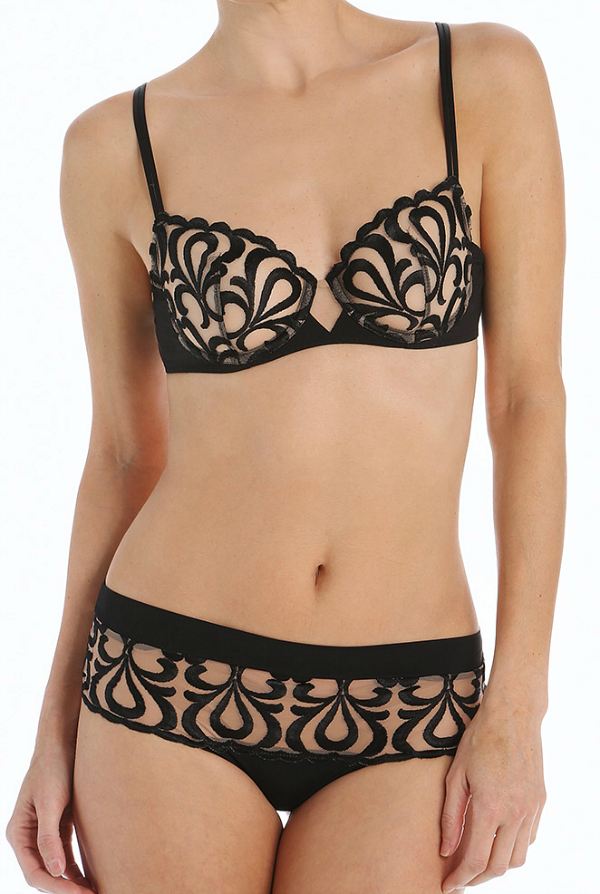 Mesh Bras - definitely the sexier, more playful cousin of lace and one of the more seductive sheer fabrics for bras!
The sex appeal of mesh comes from its see-through quality, giving anyone who's lucky a glimpse at what's underneath.
These see through bras can take you from day to night, from casual to coquettish, and back again.
The versatility of mesh makes it a must-have for any woman's lingerie drawer, especially if you are looking to dress to impress. Here are our top 5 sexy picks for a sexy look that will definitely inspire ...
The Brave Bralette
The best of both worlds that you can dress up or dress down, the mesh bralette is a super sexy way to show off your assets while being comfy and casual.

Soft cups and a stretchy bra band mean no uncomfortable underwire and a very easy fit.

You'll love wearing it as part of your regular lingerie repertoire, whether as a matching bra and panty set or as a mix and match favorite.

Undeniably sexy, this bra style doesn't offer as much support as other types of bras, so choose it if you have a smaller bust or are just planning on wearing it in the bedroom.


The Sexy Sports Bra

Yes, yes, I know what you're thinking - sports bras are NOT sexy. Surprise, surprise, they can be VERY sexy. How? Like all lingerie, it's all about the style and how you carry yourself.

Look for the best bras with sporty details, like mesh insets, or trim, that can give you a playful, fun look without compromising sex appeal.
Work the sporty look by letting your mesh bra peek out from under a racerback tank and pairing it with matching boyshorts.
You'll look ready to get outdoors and hit the pavement for that jog around the block, but don't be surprised if your man doesn't let you out of the bedroom in this flirty look!
The Phantasmagorical Push Up Bra

This sheer style is great for any body type.

Women with larger busts will love the support the underwire and molded cups offer and women with smaller busts will love the way it amps up a small chest.

It goes without saying that men are huge fans of this type of bra because it puts your assets front and centre, creating lift and showing a little skin through the mesh.

When you're ready for a red-hot look, the mesh pushup bra is the answer.

Peek A Boo Mesh Bras

Sexy Girl Tip...
Wear a bright color or patterned mesh bra under a sheer or white top for a provocative look.

The sexiest part of mesh is that it leaves little to the imagination and is see-through. Play this up by choosing a brassiere that's cool, simple, and modern in its styling... and totally sheer.
Sometimes you don't need the distraction of ribbons, bows and other trims when your body can take centre stage in this sweet and sexy look.
Earn bonus points in the bedroom by pairing it with an equally sheer matching mesh thong. You'll be barely covered and your honey will barely be able to contain himself!
T
he Bold & Beautiful Bandeau Bra
This is a skimpy, sexy bra that's as flirty as it is functional.

Wear it with dresses and tops that are strapless, and wear it in the bedroom when you want to show off your shoulders and neckline and be as scantily clad as possible.

A great layering piece to have peek out of a backless dress or a tank with open sides, bandeau bras are a chic and sexy piece all on their own ...and wearing a mesh bandeau will take your look to a whole new level of temptation.