FTC Disclosure - If you make a purchase through links on this site, we may receive a small commission on the transaction. There is no extra cost to you, and it does not influence our content.

The Best Lace Bras For Sensational Curvy Silhouettes

Lace bras are ultra sexy, feminine and one of the prettiest ways to add glamour to your lingerie collection. That said, those with larger busts often avoid lace, assuming it's too flimsy and won't offer enough support.
The great news is that no matter how well-endowed you are, you shouldn't hesitate to consider adding these sheer bras to your lingerie drawer. Here, we share how easy it is to do just that.

A Great Bra Fit Is Important

Don't believe the naysayers, a sheer bra in lace is in fact a great style for larger busted women, regardless of one's size.
The problem? The majority of so many of us continue to wear the wrong bra size, assuming that it stays the same year after year, when in fact it doesn't.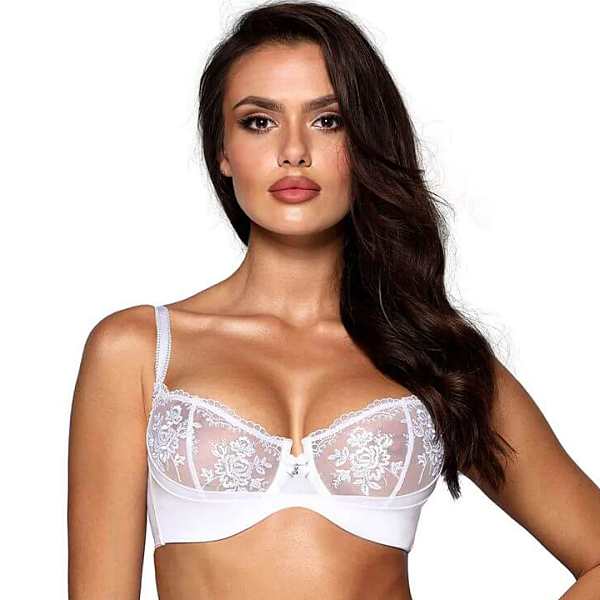 The key to getting it right? The right bra fit, regardless of your bust size or the types of bras that you want to wear.
That's why it's so important to be fitted by a professional bra fitter when you go bra shopping... to make sure you're getting the best possible fit for your shape and size.
A great fit means that you'll be comfortable, supported and feel more confident in whatever brassiere (and favorite clothing) that you're wearing.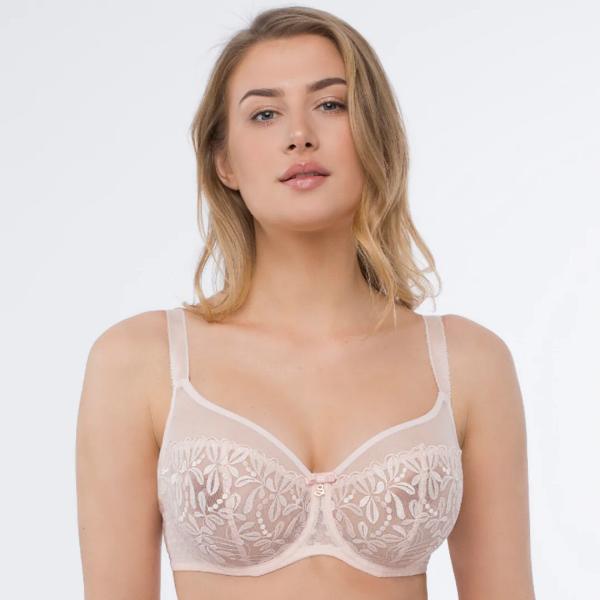 Sexy Girl Tip
For better support, look for bras with wider bands and 3 to 5 adjustable hooks at the back closure.

The Right Bra Straps Are Crucial

When choosing a see through bra to support a larger bust, take extra care in choosing one with supportive straps.
Why? Tiny spaghetti straps don't offer much in the way of support and truth be told can ruin the look of whatever you're wearing.
The solution? Look for wider straps with adjustable options to help with support and creating a sexy lift.
Don't panic and think, ugh - wider straps.
The lingerie brands of today are designing bras with supportive elements like straps that no longer need to be industrial looking like they were in the past, especially when it comes to lace.
Look for straps that are lace covered or have pretty details, ribbons, satin finishes or are a fun and flirty color.
This way, you'll end up with a super supportive bra that you won't mind letting peek out from underneath your favorite t shirts, tops and dresses.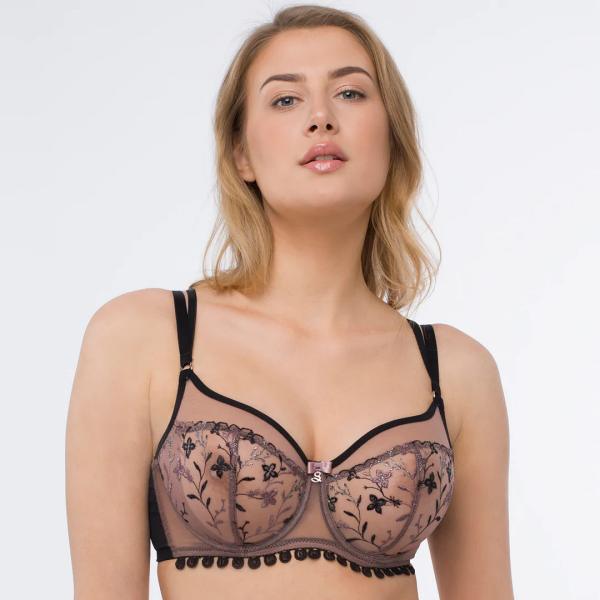 It's All About Bra Cups

There are a multitude of different sheer bras to suit virtually every need that you may have.
For a larger bust, steer clear of unlined bra cups or ones that don't have underwire.
To make lace and sheer fabrics work for a larger bust, look for molded, underwire and / or three part cups that offer the lift and support that you need.
You can choose how much or how little padding you want and the cut of the cups -

push up bra
demi bra
balconette bra
full coverage bras
Keep in mind that the more coverage you choose, the more supportive it will be. The lace will keep it sexy and pretty.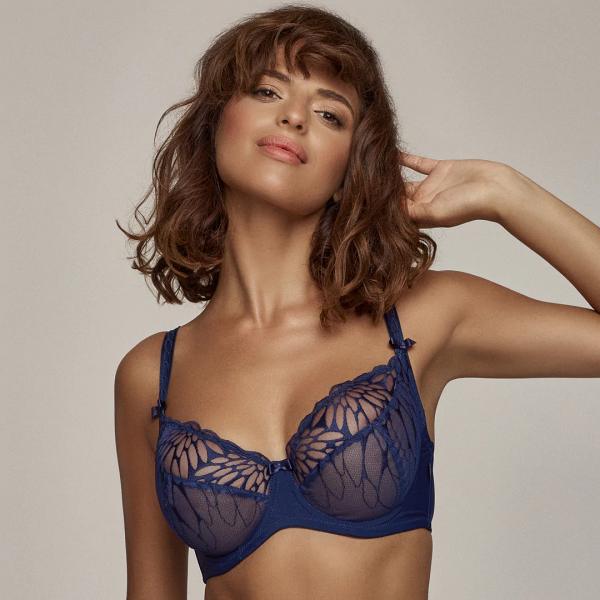 Lace Bras And The Perfect Coverage

There are bras that you wear all day long and then there are those sweet and sexy sheer bras just for special date nights or in the bedroom.
Keep in mind what you'll be wearing when you're bra shopping. If you're looking for an every day bra that's still sexy, then choose a lace bra with as much support from the straps and bra cups as you can find.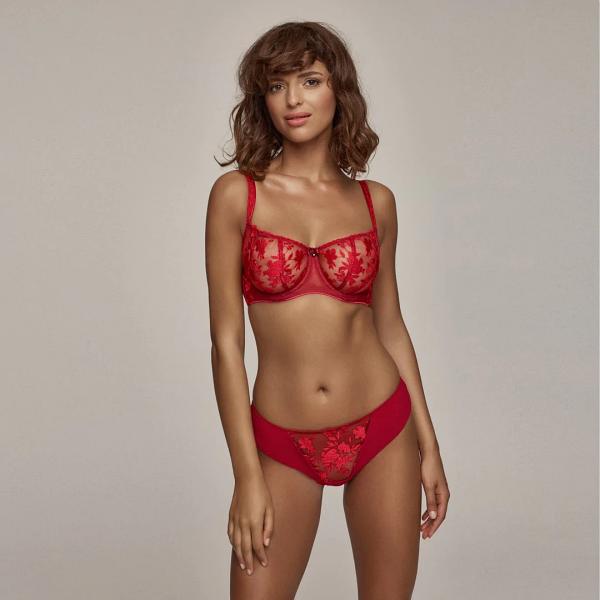 If you're looking for a bra style that's sexy, sheer and fun that you'll be wearing for fashion over function, you'll have a bit more freedom to choose something that's glamorous and flirty instead of one that's more practical.
For the best bet, treat yourself to at least one of each and you'll have all your bases covered when it comes to sexy lace bras that fit and flatter your curves.