FTC Disclosure - If you make a purchase through links on this site, we may receive a small commission on the transaction. There is no extra cost to you, and it does not influence our content.

Lace Bodysuit: How To Choose The Best Style For Your Shape

Lace Bodysuit - Few things are more sexy and glamorous than a body suit... especially when it's sheer.
There are so many styles and options to choose from, so taking the time to choose the right one for your sweet and sexy curves can help highlight your best assets and give you gorgeous confidence. Here's what to consider when shopping for the right style for your shape.
Lace Bodysuit Must-Have - Sexy Support

Women who are well endowed with gorgeous girls may want a little more support than their smaller busted counterparts.
If you find that you need a little extra lift and support, look for styles that have underwire or molded bra cups and straps that will help hold you in place.
Sexy options include plunging cups or a push up bra style that shows off your assets.
Smaller busted and not sure which bodysuits are best?  No worries, the choices are virtually endless.
You can opt for bodysuits that don't have integrated cups
If you're feeling really adventurous, consider styles with a push up bra for a sexy lift. Removable inserts will give you more flexibility
Want to off your shoulders? Look for sheer strapless bodysuits or those with sexy spaghetti straps
Sexy Girl Tip
Buying a bodysuit for a favorite item in your wardrobe?
Bring the clothing item with you to the store and try in on over the body suit to make sure it's a perfect fit and looks fabulous.

Lace Bodysuit - All About Function
Think about what you'll be wearing your bodysuit for. If it's strictly for the bedroom you can have fun choosing whatever look you want.
If you want to wear it as an body shaper under dresses or clothes you might want something that has all in one smooth cups, body shaping panels or a thong panty to avoid panty lines.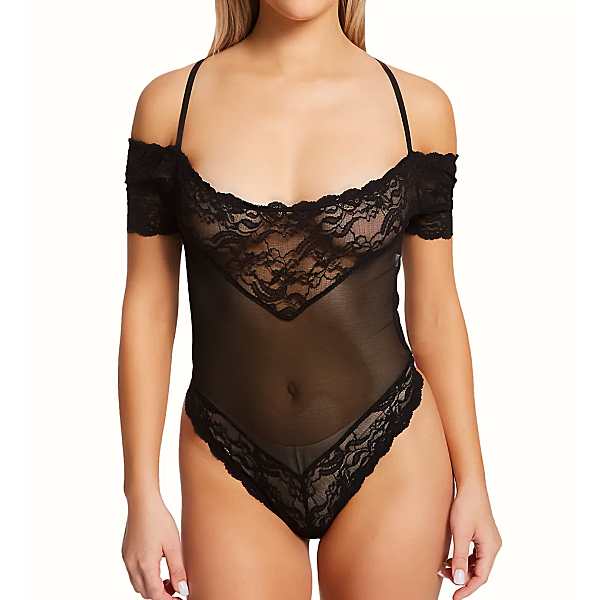 Another great way to wear a sheer body suit is as part of an outfit, so if this appeals to you look for long sleeved styles that you can wear under short sleeved sweaters or dresses, or higher necklines that you can let peek out from under a buttoned up blazer or blouse.
Not sure which one to get? Your best option is to buy several, so you have one for each use.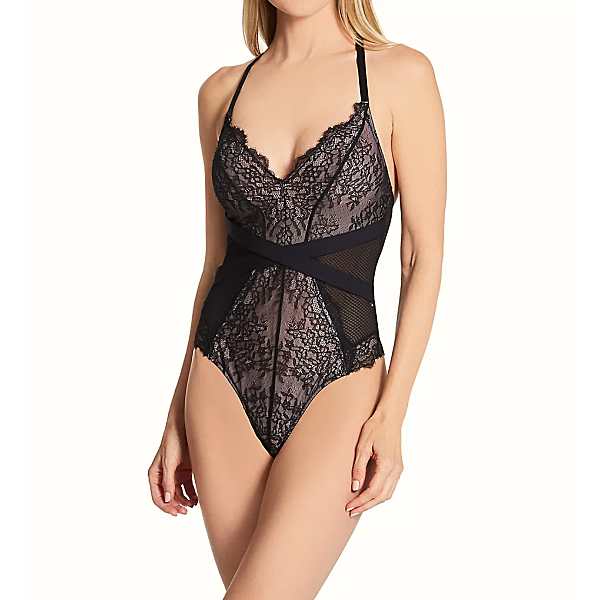 Style Factor - Your Height

Often forgotten, it's important to take your height into account when choosing a bodysuit. Why? Bodysuit styles and laces vary greatly when it comes to stretch and an easy fit - some offer more and some less.
If you're taller, you'll want to make sure any bodysuit that you're considering is long enough and fits you comfortably through the torso
Adjustable straps are a great option that allow you to lengthen or shorten a bodysuit to your liking, so keep this in mind with different styles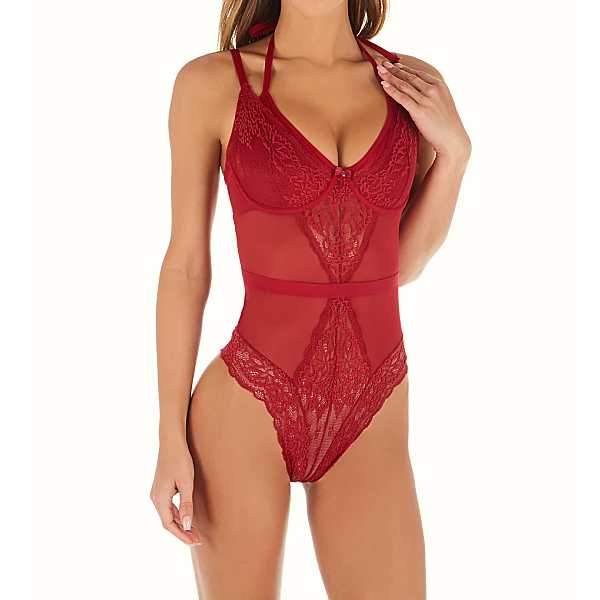 And, what if you're more petite? 
You might choose a style with a higher cut leg opening to make your legs appear longer.
Plunging or v-neck styles will help create a vertical focus and will also create the illusion of height.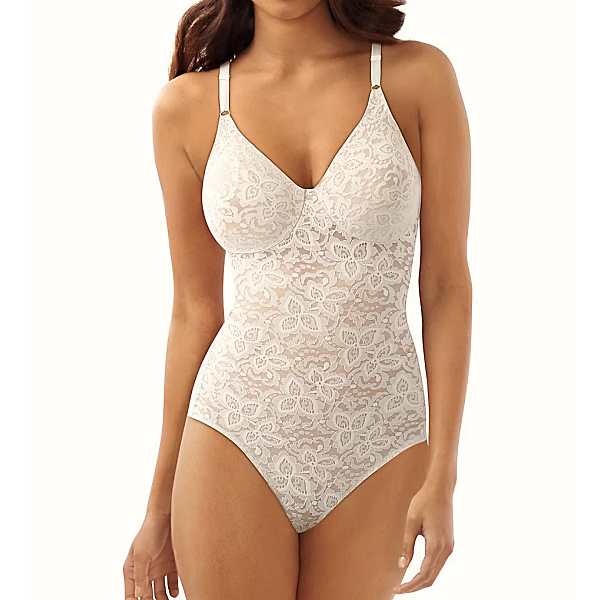 Flaunting Your Assets Bodysuits

What are your favorite features that you want to show off?
If you love your shoulders look for strapless or spaghetti strap bodysuits
If you have a sexy, toned back then look for backless or criss-cross straps to emphasize your hard work at the gym
If you're a regular at the Pilates studio you can look for styles that are sheer across the torso or have sexy cutouts to show off your abs.

Pick your favorite features and find a style that helps show them off.
Body Suits Are A Great Way To Hide Your Flaws

Lace bodysuits leave little to the imagination but there are still clever ways to disguise the parts of your body that aren't your favorite.
If you have a small chest and want it to look bigger, choose a style with padded, push up bra cups or ruffles across the bust to add volume

If you have a tummy that you'd rather disguise, look for styles with shaper panels or more texture across the torso to keep the eye moving

If you don't love your arms, find a style with lacy sleeves that keeps them under wraps

There's no need to hide behind bulky robes to hide your flaws, just look for a sexy lace bodysuit with details in the right places to help downplay the areas that you want to camouflage