FTC Disclosure - If you make a purchase through links on this site, we may receive a small commission on the transaction. There is no extra cost to you, and it does not influence our content.

G String Thongs - The Latest Essentials You Need To Know

G string thongs are a classic lingerie staple for any woman who craves a sensual and flirty look. These undies also have a functional purpose, disappearing under even the sheerest clothing.
When it comes to buying and wearing g string panties of any sort it's important to consider the hottest, cutting edge information so you can rock this style with modern confidence and sex appeal. Here are the latest essentials that you need to know.
G String Thongs - How To Find The Perfect Fit
Sexy Girl Secret
For the sexiest fit and look, opt for soft & stretchy lace that's lightweight and lies flat.
No matter your shape, size, or lingerie needs, the number one thing to look for is a flawless fit.
A thong that doesn't fit perfectly won't flatter and will be uncomfortable to wear.
If you don't look and feel your best you certainly wont embody the confidence you need to ace these sexy undies.
Try before you buy and seek out panties that aren't too tight, don't ride up, and have edges that lay flat against your skin.
Know Your Panty Style
Before you purchase any old panty, take a moment to find a thong that really suits your personal style.
Today's woman wears lingerie that's totally "her", whether it's sheer, minimal, ultra feminine, or risqué and racy.
The vast array of panties that are available means that there's something to suit any woman's personal style.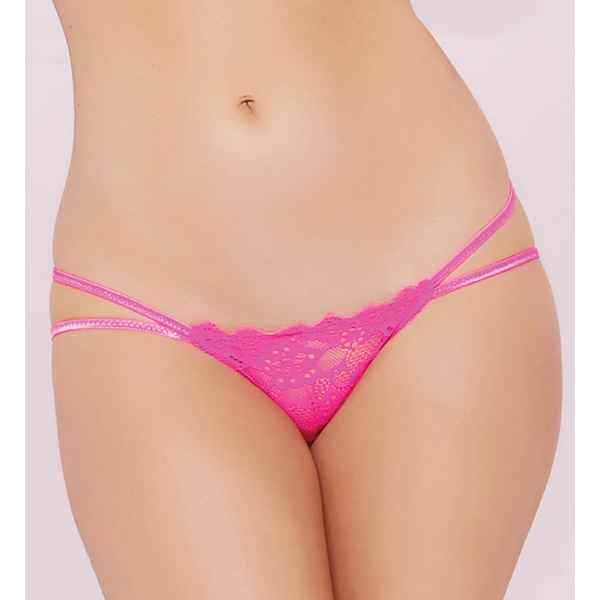 Mix And Match Thongs With Your Sheer Lingerie
A sheer lingerie collection consists of items that mix, match, and contrast for any number of killer looks. A matching set is great, but don't limit yourself to bras and panties that you buy together.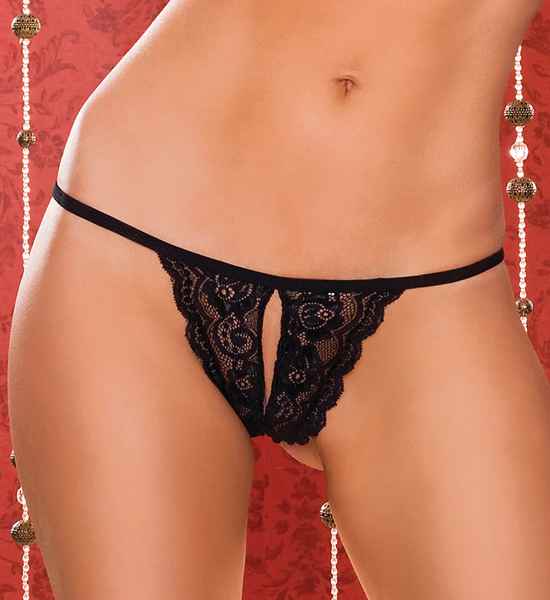 Try a thong with a bra in a contrasting color for a color blocked effect, or wear it with a top that's a totally different style, like a leather studded bustier with a frilly, feminine pair of panties for a sexy juxtaposition.
Or try a simple sheer bra with a fun printed G string, Don't be afraid to step outside the box and get creative with how you wear your thongs and lingerie.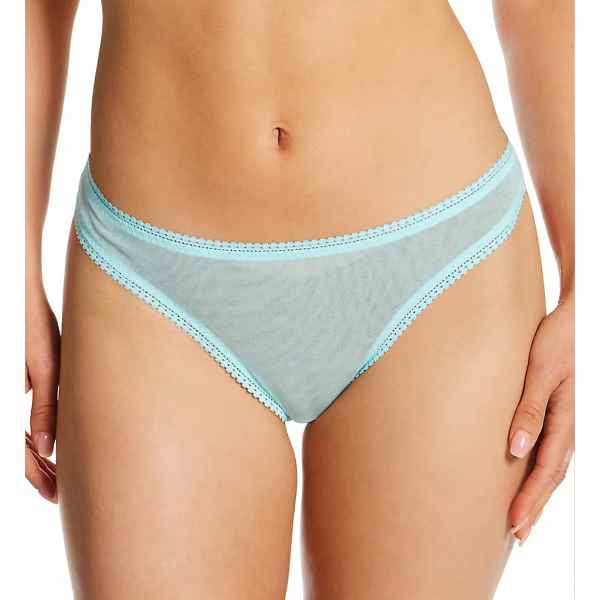 Keep Yourself Looking Great In A G String
Getting the hottest look isn't as simple as slipping into a G string and being set. If you really want to enjoy and channel your inner lingerie goddess in this sexy style, pay attention to your entire look, from top to bottom.
How? Bombshell hair, silky smooth skin, a smoky eye, and perfect grooming all come together to create an overall look that's totally irresistible.
Looking your best means you'll feel foxy and confident, allowing you to rock your g string thong like a lingerie supermodel.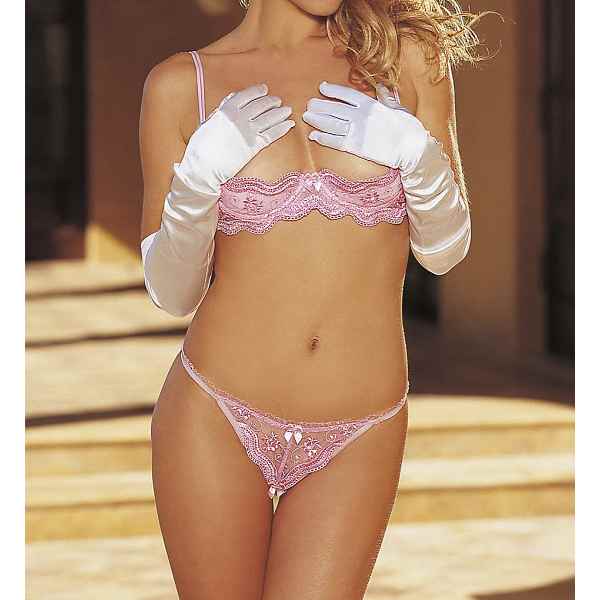 Embrace The Trends of G String Panties
Skimpy little G strings aren't usually a major investment, unlike bras or bustiers. Pay attention to the hottest runway trends and look for thongs that embrace the latest styles.
Whether it's rock star studs, girlie florals, plaid, quilting, etc. it's easy to inject the latest trends in your lingerie collection by adding a few new g string thongs that you can mix and match each season.
You'll love the way you feel when you're stunning in panties that are hip and current, keeping your look fierce and fresh every time you slip into these essential panties.