FTC Disclosure - If you make a purchase through links on this site, we may receive a small commission on the transaction. There is no extra cost to you, and it does not influence our content.

Exotic Leather Lingerie - How To Master A Sexy Look

Exotic Leather Lingerie - Granted, it's not see thru like sheer lingerie, but it is undeniably sexy, suggestive, and oh la la amazing.
From white hot exotic bras to peekaboo bustiers, crazy cool leather may very well be the new exotic lingerie you've been searching for.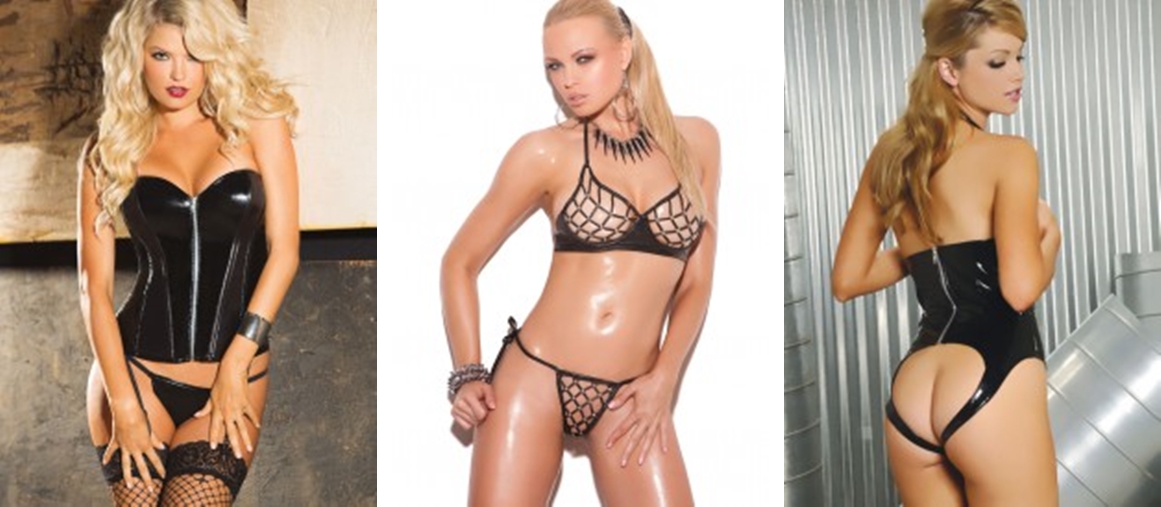 What happens when a sexy leather bra or see through strapless bustier catches your eye - and you're sooo tempted ..... but you've never worn leather let alone thought of it?
What do you need to know? No worries, we've got you covered. Follow along and you'll be a leather diva in no time.
Sexy Girl Bonus

Buttery soft leather has a unique sex appeal that is delightfully addictive.

Exotic Leather Lingerie - The Origins of Sexy
What makes leather a provocative stand-out number?
For starters, it's unique - in a class all of its own, and very different from the delicate sheer lingerie that we've come to know and love like lace bras, sheer panties and chemises.
Unlike traditional see through lingerie that's feminine and flimsy, leather has long been considered edgy, raw, unbridled - the domain of bikers, cowboys ..... and bad girls who love to live on the wild side. Rough and rugged ....yet totally hot and sexy.

Over the years the lines have blurred - leather bras, thongs and bustiers, etc., are now considered mainstream. 
Sexy and spicy, leather lingerie can be dressed up or down and matched with almost any lingerie drawer favorite you already have.
Leather Lingerie - Comfy Sexy Fit
Just like your favorite Italian shoes, exotic leather lingerie is sexy, soft and irresistible. Initially cool to the touch, it quickly molds to your curves with the heat of your body.
How to get the best sexy girl look and fit?
Be adventurous and try different styles

Avoid rough or coarse leather that can chafe and irritate 
If you love shopping online (and who doesn't), pay close attention to sizing charts and buyer reviews. Does it fit small, true to size, or on the larger side? Is there a lot of stretch?
Check the return policy. You'll want to be able to return anything if it doesn't fit you to a sexy T
Deals & Steals
Online shopping offers a great selection, plus the convenience of shopping 24/7 whenever you want.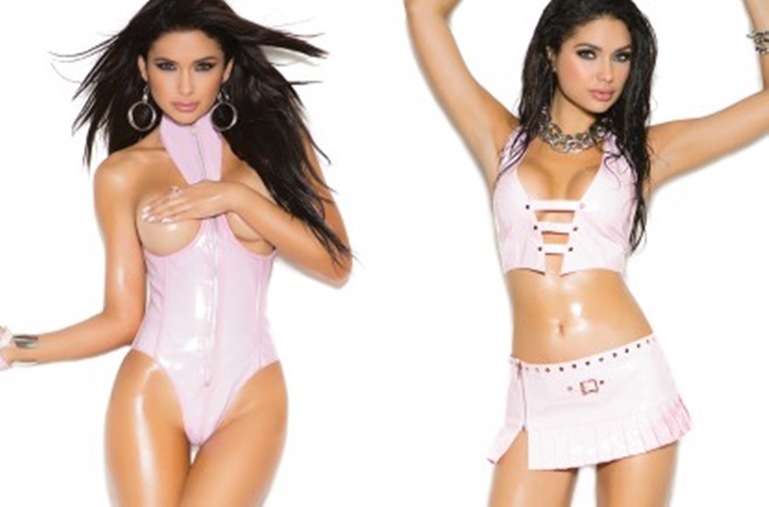 Leather Lingerie: Provocative And Pricey
Be forewarned, leather lingerie can be pricey, especially if it's high end or designer and feels buttery soft and smooth.
Love the look, but don't want to spend a fortune? No worries!
Faux leather / vinyl is a great alternate that's just as sexy. It looks like leather but is man-made, lightweight and eco-friendly.
Today's faux leather / vinyl is a game-changer, especially if you're vegan or vegetarian and love the look but don't feel comfy wearing the real thing. Stretchy, sexy and just as erotic, it's a great option.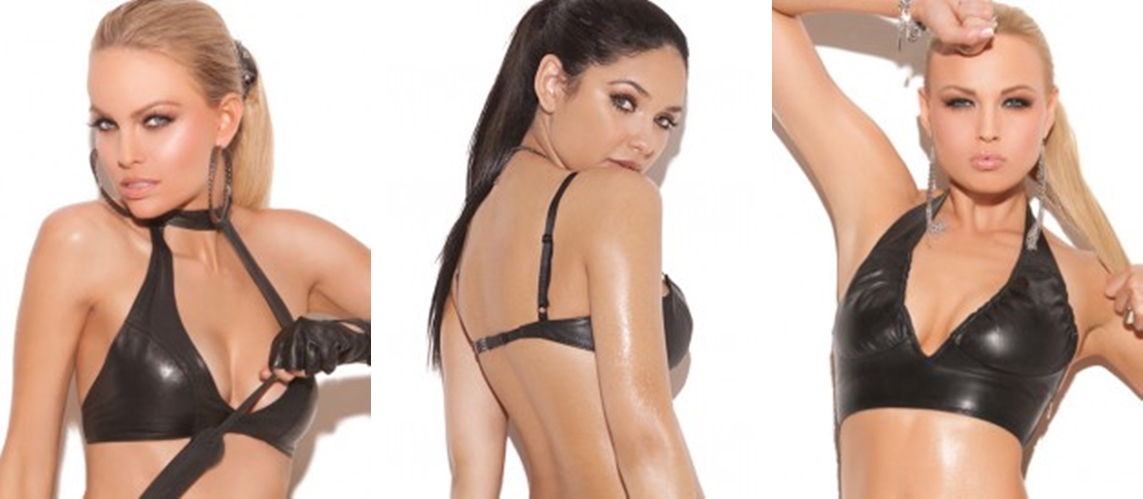 Exotic Lingerie - Mix & Match For Maximum Satisfaction
If this is your first adventure with leather, there's no need to fill your entire wardrobe with a dozen different styles. Invest in a few sexy choices, then mix and match with favorites that you already have for a drop dead sexy look. 
Here are a few clever combos...
leather corset + fishnet stockings

leather bra + satin string bikini panties

leather thong + sheer bra
leather bustier + black lace thong

Leather - Some Like It Hot, Hot, Hot!
If you really want to kick it up a notch and impress your honey (for inspiration channel Gisele Bundchen, Gigi Hadid or Alessandra Ambrosio), let your inner sex kitten purr in something daring and different.
Snag some inspiration from these exotic leather lingerie gems....
leather and chain lingerie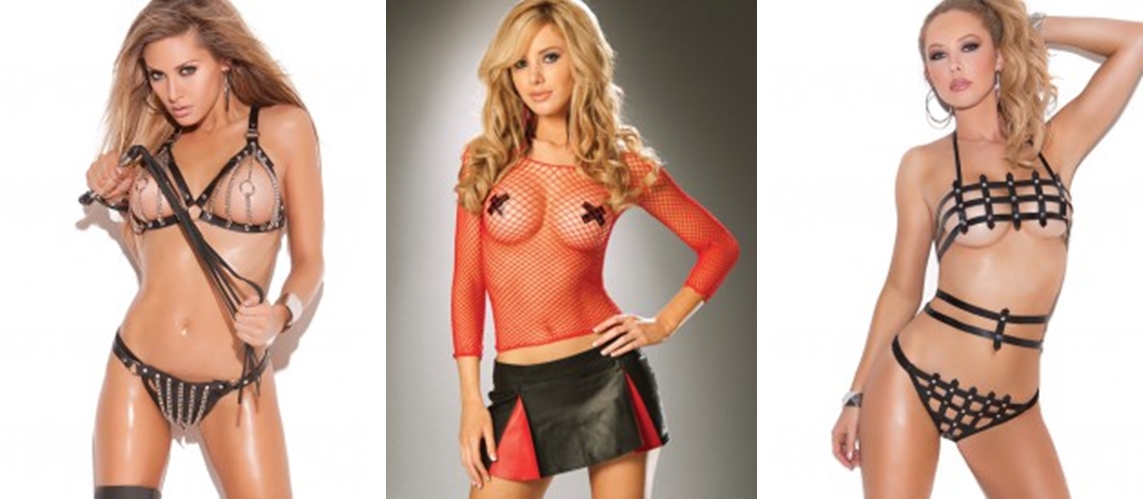 Exotic Lingerie - Care & Consideration
And, finally you need to know how to keep your exotic leather lingerie in tip top shape....
Avoid storing intimate apparel pieces together as they may chafe and damage each other. Keep in a well ventilated area
Avoid placing wet or damp leather near any heat source. Allow to air dry on its own
For smaller stains, remove as soon as possible with a mild cleaner like saddle soap
For serious stains, consult with a professional dry cleaner who specializes in leather