FTC Disclosure - If you make a purchase through links on this site, we may receive a small commission on the transaction. There is no extra cost to you, and it does not influence our content.

Demi Cup Bras: Easy Tips That Will Make You Look Sensational

Demi Cup Bras - When you're ready to ditch basic everyday bras in favor of something more fun and playful, you may want to take a closer look at the demi bra. 
Sleek, sophisticated lace and embroidery or seamless and sultry ultra sheer, there is a perfect bra for every occasion and taste.
If you're wondering how to work a demi bra into your lingerie wardrobe, no worries, you've come to the right place. Here, we share some sexy tips and tricks for rocking one of the season's hottest trends: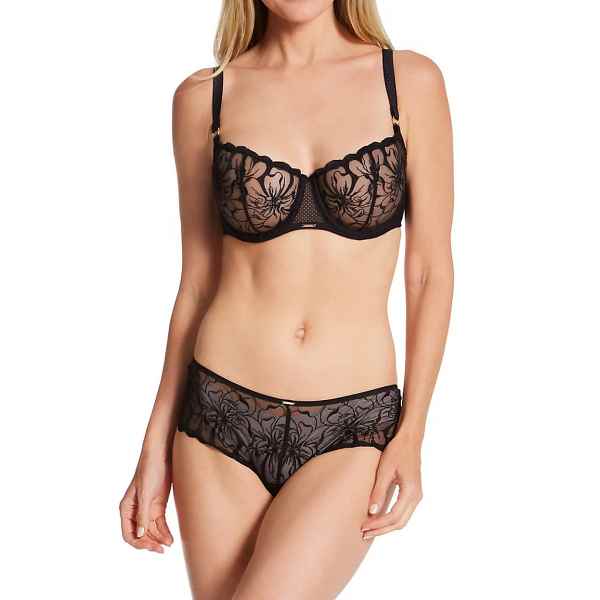 Demi Cup Bras: Getting The Best Fit

Get The Right Bra Fit
Like any bra, a demi bra needs to fit impeccably if you want to look and feel your best.
Get measured and properly fitted before shopping, so you can find the perfect bra to fit and flatter your curves.
The right bra fit will give you the killer confidence you need to impress in this sexy, unique style.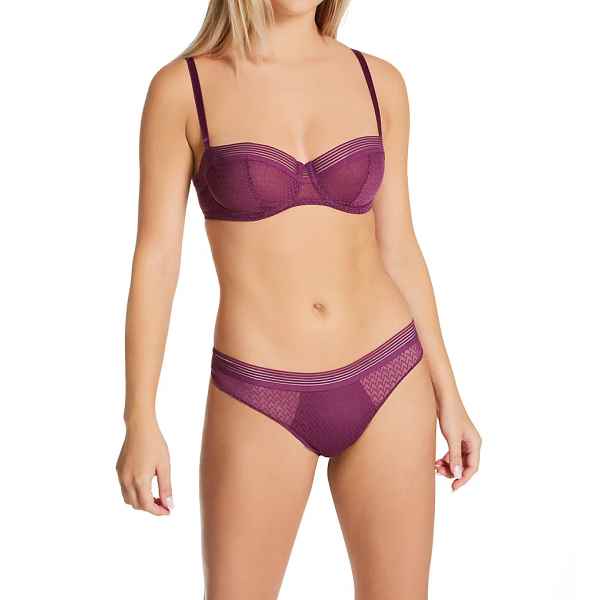 Pay Attention To Support
A great fit and support may be the last thing you want to think about when it comes to sexy bras and sheer lingerie, but the number one rule with bras is - a great style + support (and fit) = a sexy look.
If you have a smaller bust, you've got lots of wonderful options. You can choose a demi cup bra that's super transparent, or one that has unlined bra cups
The trick? Look for styles with a touch of spandex in the cups and straps that offer light support
If you're more well-endowed, you may want to look for underwire styles that offer discreet support
Fabrics blended with spandex, and additional molding underneath the cups and sides will help lift and hug your curves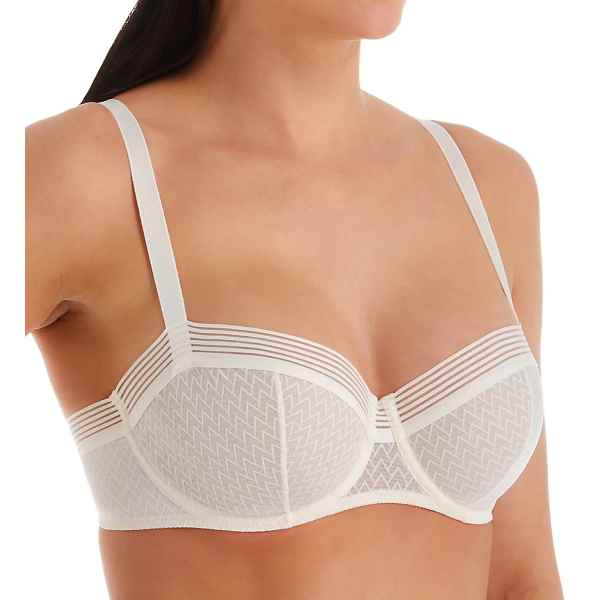 Demi Bra 411

Thought by many to be the perfect bra (demi is a French word that means half), this sexy bra style exposes the top half of the breast. It's a great choice for low-cut, feminine necklines.

Know what your needs are so you can choose the bra style that's perfect for your body. Regardless of your shape there's a brassiere that will put your curves at the centre of attention.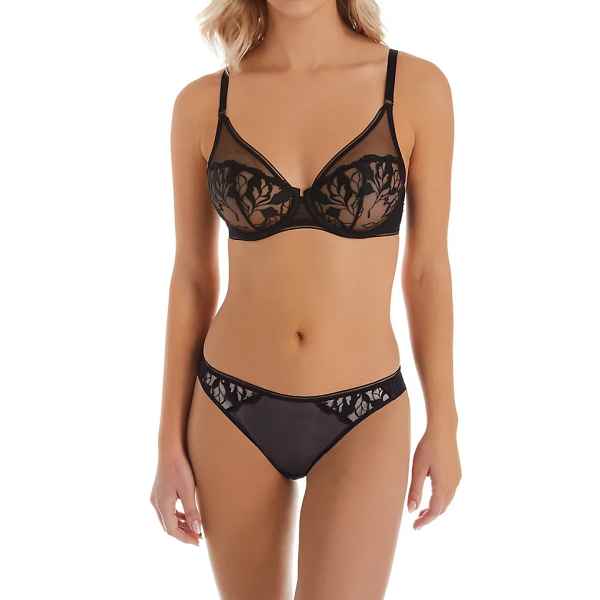 The Sexy Side Of Demi Cup Bras

Wear It Right
The beauty of these sexy bras is the rich and gorgeous texture and detailing of the lace, but it can also be its downfall if you wear it under the wrong type of clothing.
What do we mean? Here are a few helpful tips to keep in mind -

A demi lace bra will look lumpy and bumpy under tight tees, clingy and / or jersey knits and sheer blouses

The solution? Opt for a crisp cotton blouse, a boyfriend button-up shirt, or a structured jacket to wear over your demi bra
Be conscious of what you're wearing with lace bras. Opt for crisper fabrics that aren't as snug fitting or see through for a look that's sleek and polished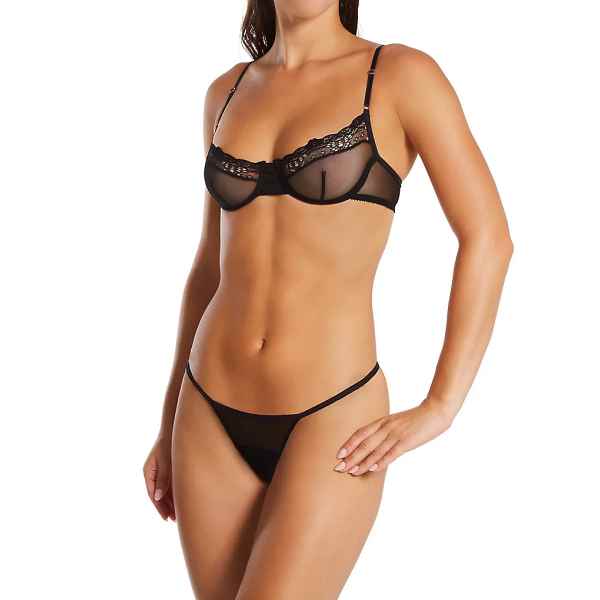 Play Up Its Femininity
Demi cup bras have a sweet, romantic look so play up that vibe with the rest of your look.
Choose matching sheer underwear or a pair of panties that are equally ladylike in a pretty color when you want to feel feminine and flirty.

If you're wearing it in the bedroom wear your hair in soft, flowing waves and keep your makeup soft and pretty instead of edgy or vampy.
This is a look that calls for romance and sweetness, so have some fun with it and channel your inner sexy girl.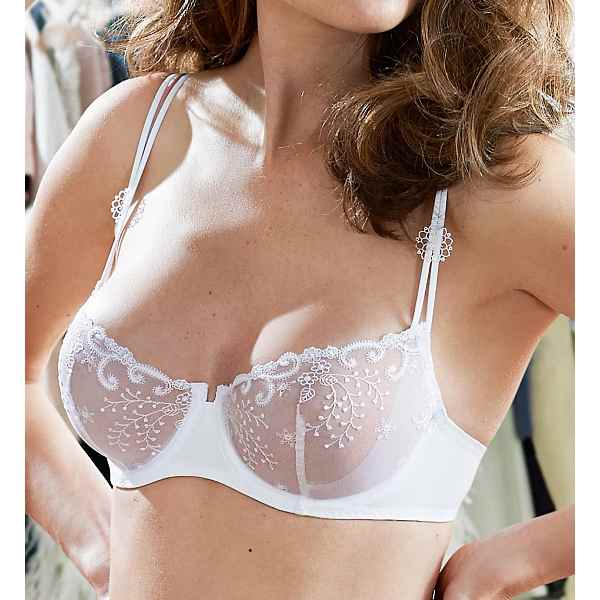 Beware The Powers Of Seduction!
While some types of bras are sweet and feminine, the demi bra has a reputation as drop-dead sexy, especially when it's a see through style that has a touch of embroidery and / or lace detailing.
This isn't any old bra sheer, it's a statement piece that's guaranteed to have your audience hypnotized with desire.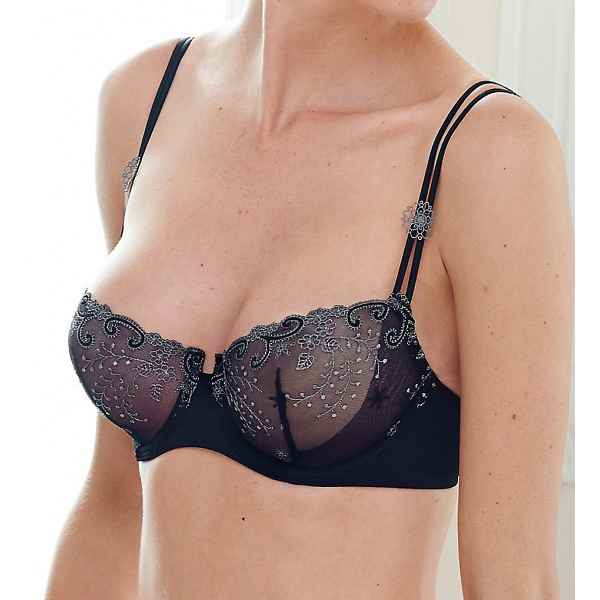 Exercise caution when showing off this sexy bra if you're short on time because your honey will likely have a hard time keeping their hands off you.
Don't say we didn't warn you – demi bras are an unforgettable piece of sheer lingerie that are very hard to resist.