FTC Disclosure - If you make a purchase through links on this site, we may receive a small commission on the transaction. There is no extra cost to you, and it does not influence our content.

Crotchless Bodysuits: 7 Reasons Why You Will Love Them

Crotchless bodysuits. Colorful nightie? Check. Bra and panties? Check. When all the basics are in place, and you're ready to amp up your amorous adventures and pull out all the stops, it's time to take a look at one of the sexiest open lingerie favorites that are designed with a license to thrill.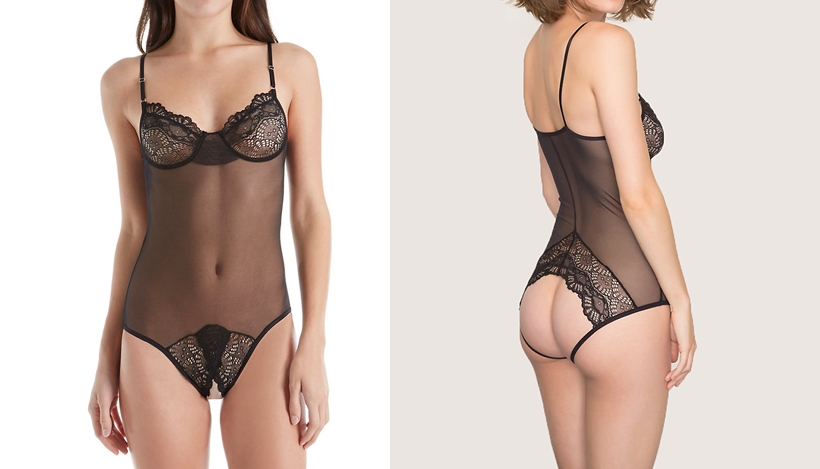 What style are we talking about?
The cravalicious crotchless bodysuit, a perfectly provocative for the modern coquette who wants to tempt, tease and reveal her inner sexy girl at just the right moment.
Sound interesting? You've come to the right place. Read on as we share why this saucy intimate apparel is in our humble opinion one of the best sexy lingerie picks.
Sexy Girl Tip
A sexy sheer stretch guarantees an eye candy look with the focus entirely on you.

Crotchless Bodysuits Flaunt A Sensational Silhouette

It's a given that men adore women's bodies - in all shapes and sizes. They can't get enough of an inspiring view of feminine curves in anything body-hugging, tantalizingly tight AND see thru.
Always a sexy pick - the bodysuit offers a snug fit that shows off a spectacular shape in all the right places, and ensures that you are the center of attention.

The bonus? The priceless look on your sweetie's face when you reveal your body suit is crotchless - they'll melt like butter.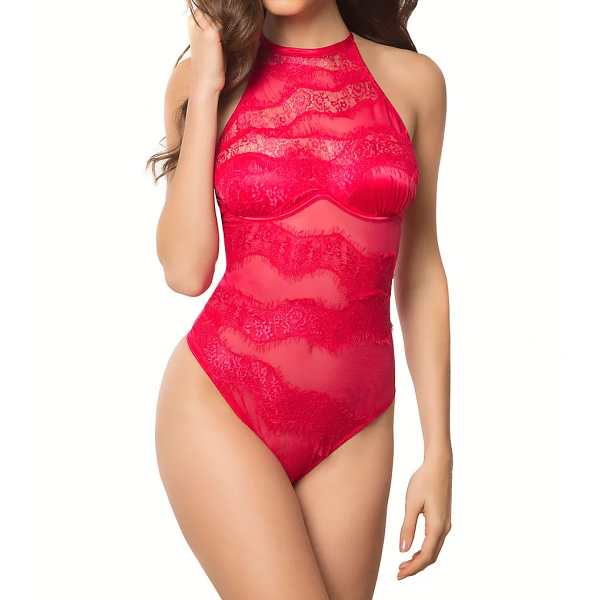 In Sheer Lingerie You're Covered...But Not

Do you ever wonder why body suits are so popular? It's simple - they are the ultimate jaw-dropping tease, with every delightful curve on display - yet covered up. Almost.
This sexy see through lingerie is even more tempting as your sweetie can only imagine the daring delights that you're keeping under wraps.
The best part? By messing with his senses he won't be able to contain his anticipation - waiting and wanting, wanting and waiting for the grand reveal!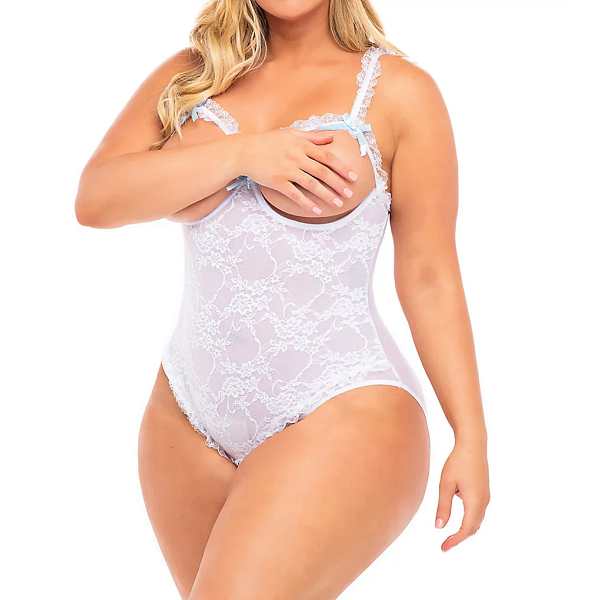 Peekaboo See Through Lingerie Hugs You In All The Right Places

Choosing a bodysuit in lace, mesh, or any other sexy see thru lingerie is a super sexy easy way to tease your lover.
How to ensure that you've got a great look and feel that's super hot with an amazing fit?
Opt for a body suit with a touch of spandex. This will cinch a perfect fit - like the skin on a grape - that clings to every curve, eliminate pointless puckering and scary sagging.

Body Suits: The Sultry Stand Out

While tried and true favorites like a bra and panty set or silk chemise are sexy and sensational in their own right, crotchless bodysuits offer a completely different kind of sensual appeal that's unique.
Whether it's a bold bodysuit in best selling black mesh or rich and revealing red lace, this stunning see thru style steals the spotlight.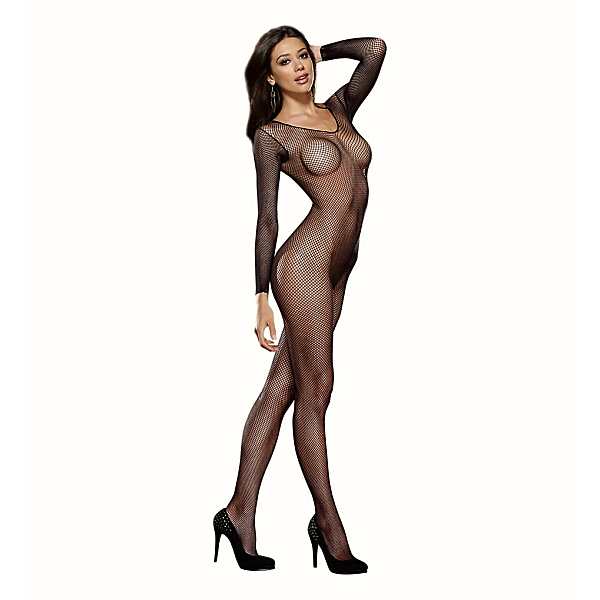 Pair it with a conservative blouse and skirt combo or your favorite pants or jeans and surprise your audience when they least expect it.
From the moment you reveal your provocative peekaboo secret it will be an exciting encounter that they won't soon forget.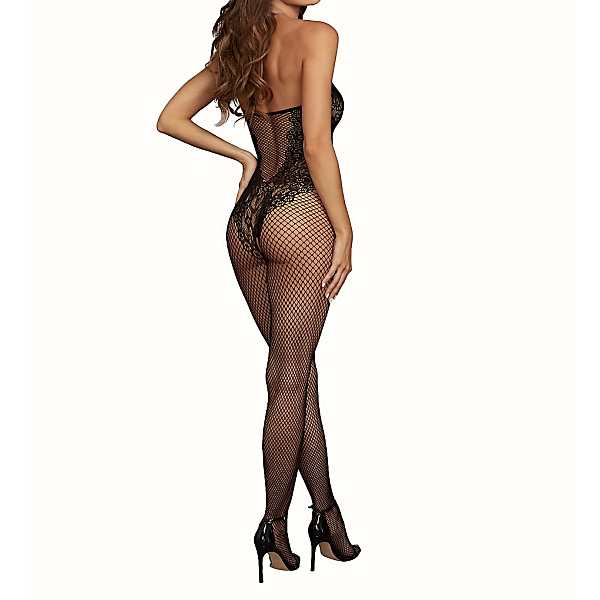 Costume Lingerie: Racy Role Play

Because we wear bras and panties every day it can lead to complacency - same old same old. A crotchless bodysuit, on the other hand is an entirely new and exciting style that inspires.
Enticing open lingerie is something that we don't typically wear all the time, and slipping into a sensational sweet nothing can inspire us to get into the spirit of an x-rated alter ego.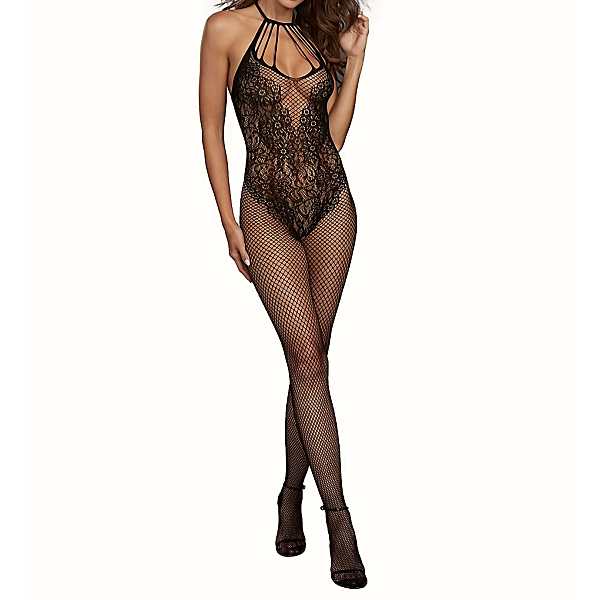 Did You Know?

Sheer bodysuits come in an amazing variety of styles - high neck, backless, thong, etc. Don't be afraid to be adventurous and try something new and exciting.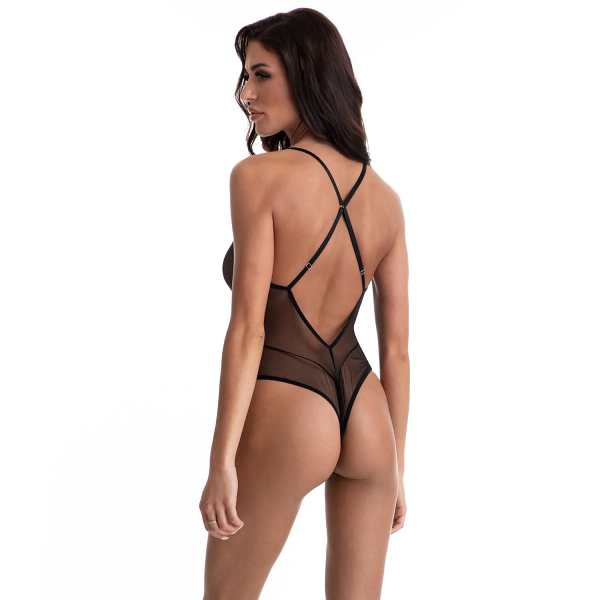 You might feel like a dominatrix one day, a Bond girl another day, a sultry spy, or even a sex kitten with superhero powers in a luxury lace bodysuit. Let your imagination run wild with the possibilities.

Another fun suggestion? Take it a step further by letting your sweetie in on your naughty little secret and have fun role-playing together in the bedroom.
So Many Crotchless Lingerie Styles .... So Little Time

Crotchless lingerie comes in a full range of styles - from black rubber to pretty pink lace, ultra fine mesh to bamboo, there is something for sensational sexy girls.
Opt for tough and edgy if you're into a funkier sexy bodysuit vibe, or go for something girlie with revealing ruffles, and bows if you want to rock a trendy softer ingénue look.
Or, look for luxurious ladylike lace, wild leopard print, or any other exotic lingerie style that suits your fancy and encourages you to get frisky.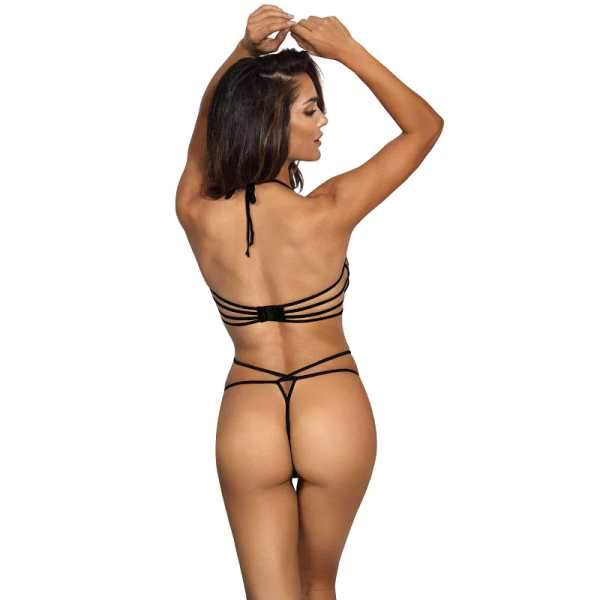 Open Lingerie - Amp Up The Sexy Reveal
Get into the naughty spirit of wearing crotchless lingerie and let your inner sexy girl come out to play:
Complement a sexy bodysuit with your favorite boudoir toys, like fun masks, gold handcuffs, or even a fearless feather tickler
Strut yr stuff and show off your sexy lingerie with a seductive strip tease, or get naughty with chocolate body paint 
Use the flirtatious vibe of going crotchless to embark on erotic escapades that will make it an unforgettable night of passionate and provocative enjoyment
Sexy crotchless bodysuits come in a wide variety of styles including high necked and backless, and textures. Don't be afraid to be adventurous and try something new and exciting.