FTC Disclosure - If you make a purchase through links on this site, we may receive a small commission on the transaction. There is no extra cost to you, and it does not influence our content.

Body Lingerie: 3 Sheer Styles That Will Blow Your Mind

Body Lingerie - Fans of sheer lingerie know and revel in the fact that we're living in a wonderful time. With so many sensational styles to choose from, we have the luxury of a plethora of options that fit our wants and the occasion perfectly.
From purely practical to sexy and splurge-worthy, the see through styles are endless.
Not sure where to begin, or simply looking for some inspiration? No worries, you've come to the right place.
We've narrowed down the list to some of the most popular sheer body lingerie styles designed to impress, plus our favorite tips and tricks for wearing them.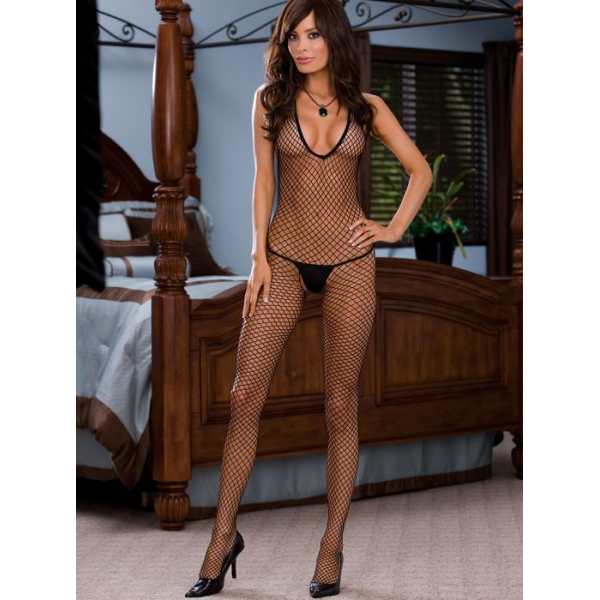 Body Lingerie - Body Stockings

A body stocking is a great way to add a touch of sexy to your day. This style has mastered the balance of being both flirty and functional at the same time.
Think of it as a versatile see thru lingerie choice that both you and your sweetie can both enjoy.
Wear one under a dress or skirt by day instead of traditional pantyhose or tights
The bonus? You won't have a waistband to worry about digging in or slipping every which way, plus, the seamless lines offer an uninterrupted curvy silhouette
Choose a sheer mesh or lace style to reveal a little more, or look for an opaque piece that offers a little more coverage
Want to kick it up a notch for after hours fun?  Body stockings can get even more racy when you choose x-rated details like g string panties or styles with kinky cutouts
Whichever way you go, your sweetie won't be able to resist the smooth, sleek view of your silhouette.
Body Lingerie: Bodysuits
Women love bodysuits for their versatility and fit, and men love them for the ultra sexy way they show off your shape.
Try a body suit by day and wear it as a top under a skirt or pants
Choose a thong bodysuit to avoid an unattractive visible panty line (VPL)
A long sleeve body suit is a great layering piece for under sweaters and dresses
A sleeveless bodysuit doubles as a cami, peeking out from under a blazer or v-neck sweater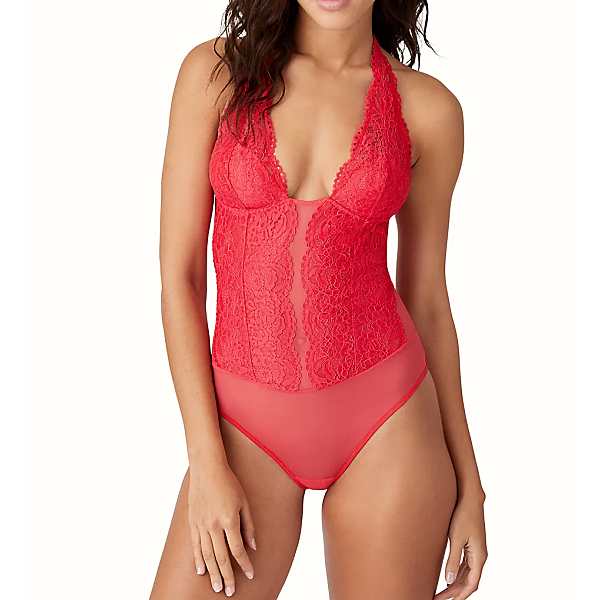 By night, the bodysuit is a smoking hot lingerie choice for seducing and wowing your sweetie.
Show off your curves in this fitted style, and make the most of your gorgeous shape by finding one that really flatters your figure.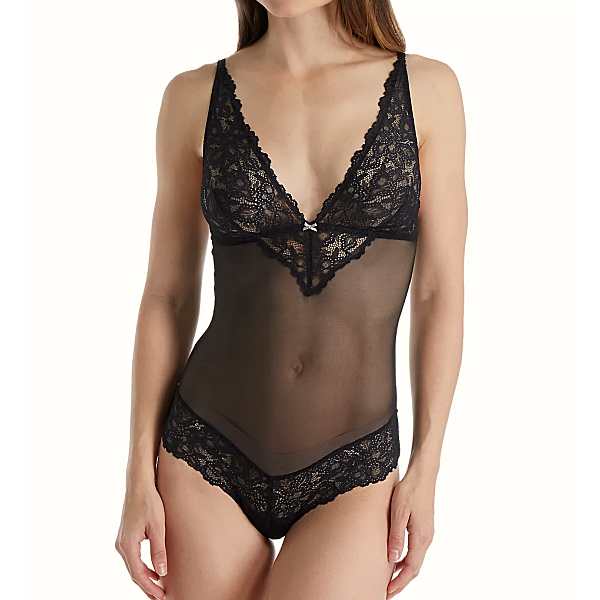 Choose high cut legs to appear taller
Pushup bra cups to boost and support your bust
Sexy straps to show off your shoulders
Rusched fabric across the midsection to smooth your tummy.
Sexy Girl Tip...
Opt for fabrics with a touch of spandex for a sexier stretch fit.

When it comes to variety, the sky is the limit. From lace to leather, sheer, cutouts to plunging backs, backless, halter, strapless, bikini, boyshorts, g strings or crotchless – there's no end to the choices.
Whichever sexy style best suits your lingerie personality will be the perfect one to have at the top of your lingerie drawer for those special moments.
Body Lingerie: Body Shapers

Gone are the days of frumpy, old fashioned, and industrial panty girdles that zap you of any sexiness.
Modern technology and design has ushered in a new and wildly popular range of ultra sexy body shapers that offer all of the toning, support, and coverage you crave without sacrificing sex appeal.
It's easy to smooth your silhouette in a body sculpting slip with pushup cups and lace trim.
Slimming microfiber bodysuits, slips, camis, boyshorts and briefers all look sexier than ever before and are far more comfortable and breathable too.
You'll love the way sheer control fabric slims the lumps and bumps that you want to hide and gives you the hourglass figure you crave.
The bonus? The way your honey looks at you will give you an added boost of sexy confidence!