FTC Disclosure - If you make a purchase through links on this site, we may receive a small commission on the transaction. There is no extra cost to you, and it does not influence our content.

Black Lace Bra: Why This Is The Best AND Sexiest Style

Black Lace Bra - No other piece of lingerie has the chameleon-like ability to go from naughty to nice in less than a nanosecond.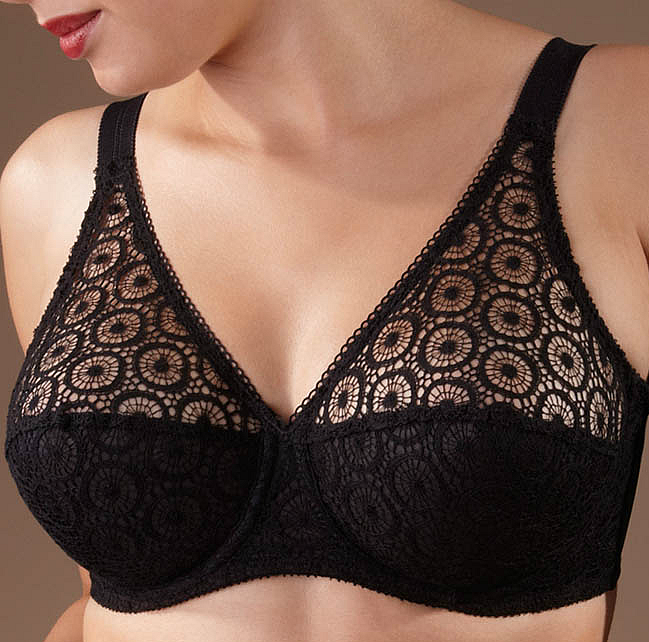 A classic since lace bras were invented, sheer black lace in particular has been driving men wild for decades (no signs of that ending ladies, which makes it on our top ten list!).
It never goes out of style and can be worn many different ways.
The bonus? This lingerie drawer must-have can easily transform from seductive to a functional every day brassiere.
There's no reason to limit yourself to just one with so many bra styles to suit any provocative persona...

Sweet & Sexy Black Lace Bra
For the woman who's into sugar and spice and all things nice, don't limit yourself to virginal whites and prim pastels.
Black lace can be just as girlie and sweet when you play up the pretty pattern and delightful details.
Pile on the bows, ribbons and ruffles. Look for intricate floral lace patterns and think, "more is more" when it comes to glamming up this gorgeous bra style.
Channel classic and elegant alter egos like Elizabeth Taylor or Scarlett O'Hara for a romantic yet racy look that will make you feel precious, but have you looking like you're ready to pounce.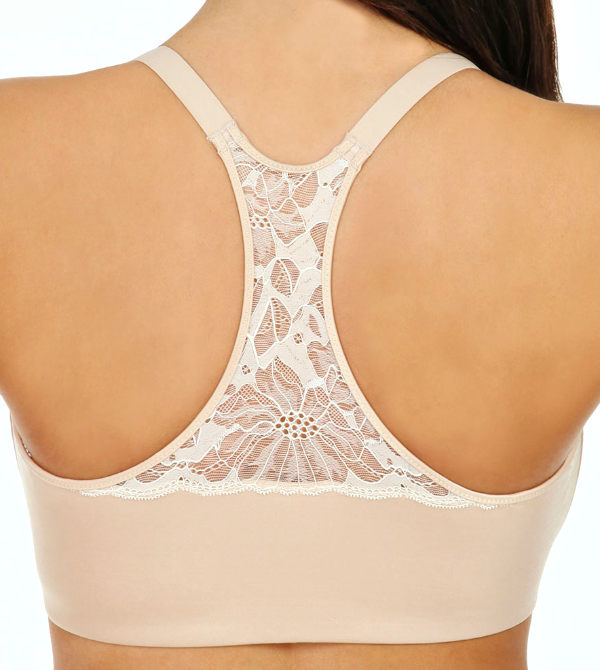 Who says lace can't get down and dirty on the field or at the gym? Nothing acts as better workout motivation than a fun and flirty outfit to make you look and feel amazing.
Try feminizing your workout when you add a black sports bra to your gym bag. 
Or, slip into a sporty style and just look like you've worked up a sweat without having to lift a finger.

Look for racer back straps, sports bra styling, with stretch lace or mesh to give you the perfect, high-performance bra fit that will be the envy of every girl in the locker room, and will take your guy's interest in fitness to a whole new level.
Sexy Girl Tip...
When you dress for your sweetheart, nothing impresses more than a matching bra and panty set.
Demi bras, balconette bras, and push up bras with matching thongs, boyshorts, and bikinis are sweet and sexy favorites that are sure to thrill.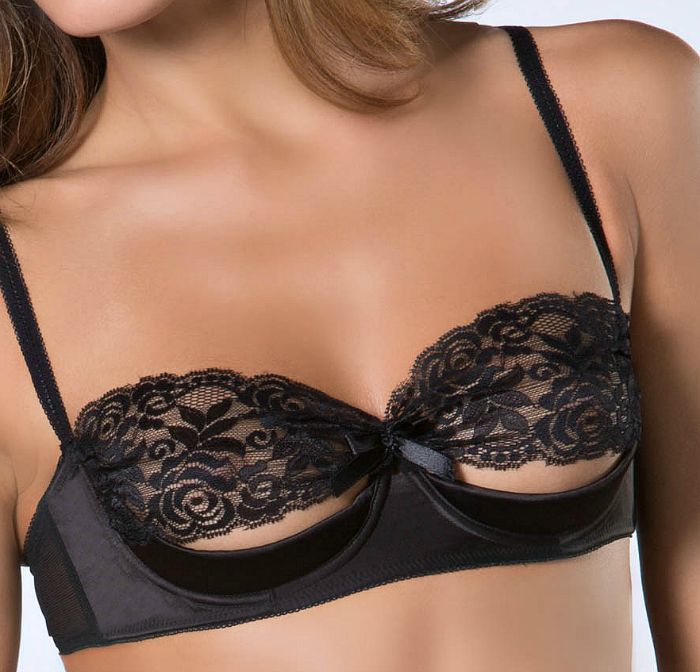 Black lace isn't just for the demure and dainty. It can work for even the most badass bombshells when you choose a style that's sinfully sexy.
Look for sheer, cupless bras, or shelf bra styles that put your assets front and centre, for a new take on classic lace.
Your guy won't know what hit him when you debut this daring bra style and watch his jaw-dropping reaction.
Lace keeps this exotic look pretty and feminine, and gives it the luxury you crave, as well as the eye candy your honey will never forget.

Who says basics have to be boring? We all need a roster of:
t-shirt bras
strapless bras
convertible strap bras

in our lingerie collection, but why not choose brassieres that add a touch of fancy to their function?
Look for a t-shirt bra with a lace back and straps, which will still give you the smooth cups you crave, but leaves a pretty rear view.

Or choose a lacy strapless bra to dress up an otherwise boring style.
Even the tiniest hint of lace on the straps, around the band, or on the bra cups instantly makes bland basic become boudoir worthy.

Sheer Bras That Are Bold & Sexy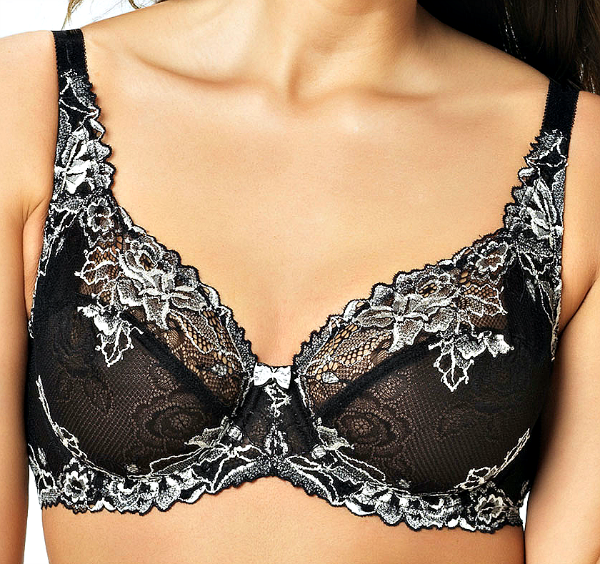 Black lace is both classic and captivating when you look for a stunning sheer bra that uses black lace as a base.
Looking for extra pizzazz? Opt for gorgeous, embellished sexy bras that are covered in sequins, jewels, and gems for a decadent and dazzling showstopper that will leave your sweetie breathless and make you feel like a goddess.
A black lace bra becomes the ultimate luxury piece when it's piled with extra special details. And let's not forget that your guy's favorite statement will be the stellar view of your bejeweled bust.